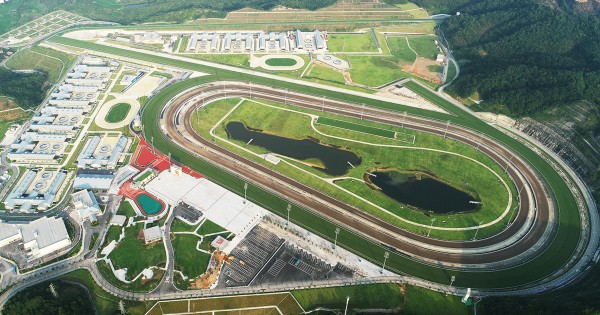 The Hong Kong Jockey Club has unveiled a HK$4 billion investment strategy to develop horse racing in China after signing an agreement with the Guangzhou Municipal Government to expand its Conghua facility. 
The investment will include building a new grandstand at the facility which can accommodate up to 8,500 racing fans, and the operation plans to stage as many as four race meetings a year from as early as March 2025. 
HKJC chief executive  Winfried Engelbrecht-Bresges said the deal is part of a long-term strategic positioning.
"It is likely that we will start first with four [race meetings a season] and then we can build it up to eight and potentially beyond, but it will be a gradual development and it has to fit into how we expand the horse population and how other developments in China go."
The Hong Kong Jockey Club, and its racecourse in Congua has been seen as key planks in China's plans to establish a standardized national horse racing industry, though the path is fraught with hurdles. 
Hong Kong Jockey Club to invest HK$4 billion in China after signing landmark agreement (SCMP)