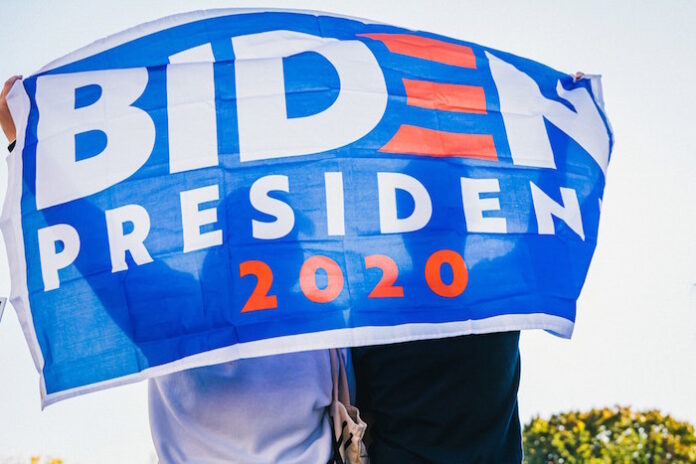 It's been quite a week on the news front, with some major developments that all have potential ramifications for the gambling industry in Asia.
We'll start with the U.S. Presidential elections. It now looks clear that Joe Biden will be confirmed as the 46th leader of the United States, though hopes for a quick improvement in Sino-U.S. relations may be overly optimistic for a number of reasons.
China analysts are commenting that we're likely to see a less unpredictable and bellicose approach towards Beijing, which will be a positive step. But the underlying concerns have not gone away and in some areas have potentially worsened.
Events in Hong Kong this week, for example, will not make it easier for the incoming president to extend the olive branch to China. Beijing has passed a resolution giving local authorities broad new powers to quash dissent, allowing Hong Kong's executive to expel elected lawmakers directly without passing through the courts.
Four lawmakers were promptly thrown out of the legislature, leading to the mass resignation of all of the Special Administrative Region's elected pro-democracy politicians on Wednesday. This is one situation that deeply divided U.S. politicians are likely to be able to agree on, although it's unclear as to what further action may be taken.
"There will actually be more tension over human rights, Hong Kong, Xinjiang," Shen Dingli, a professor of American Studies at Fudan University, told the Washington Post last week, warning against expectations for a detente. 
In fact, Biden may be more effective in putting pressure on China as he's widely expected to rebuild international alliances torn down by Trump, leading to a multilateral approach to tackling issues of concern.
In its recently published five-year plan, China gave every indication that it's not counting on any improvement in relations, focusing on self-reliance in technology and bolstering domestic consumption to drive the economy.
The sanctions imposed by the Trump administration have already taken their toll on economic growth in China and that in turn has had an impact on the spending habits of VIP gamers. 
Australia's Star Entertainment last year warned that the spat was affecting the confidence of its VIP gamers, saying they were continuing to travel, but not taking the same level of risks as in the past. Wynn Resorts also warned in August that "sustained tensions between the United States and China could significantly undermine the stability of the global economy in general and the Chinese economy in particular." 
The elephant in the room is the potential ramifications for the concession re-tendering process in Macau should the situation spiral out of control. Bernstein has commented in the past that it thinks there is a low risk of the U.S.-owned operators losing their licenses. However, the concern is there, especially for investors in gaming stocks.
On a brighter note, the other major piece of news this week is that Pfizer's vaccine has proved to be more than 90 percent effective, leading to optimism there may be light at the end of the tunnel for the Covid-19 crisis. To be sure, the giddy reaction of gaming stocks across the world to the news probably showed irrational exuberance. Genting Malaysia was up more than 12 percent, while Melco Resorts & Entertainment's shares jumped more than 16 percent.
Although shots may start becoming available by the end of this year, as long as all goes well, initial supplies are expected to be limited. The Wall Street Journal has reported that Pfizer expects to produce up to 50 million doses globally in 2020—enough for 25 million people because the vaccine is given in two doses—and up to 1.3 billion doses in 2021. For widespread global reach, more vaccine candidates will need to be approved and come into production. 
However, the news at least gave hope to the prospect of some return to international travel some time next year.
In the meantime, Singapore and Hong Kong have confirmed that quarantine-free travel will be possible from Nov. 22. While Hong Kong has also eased quarantine requirements for those returning from Mainland China or Macau.