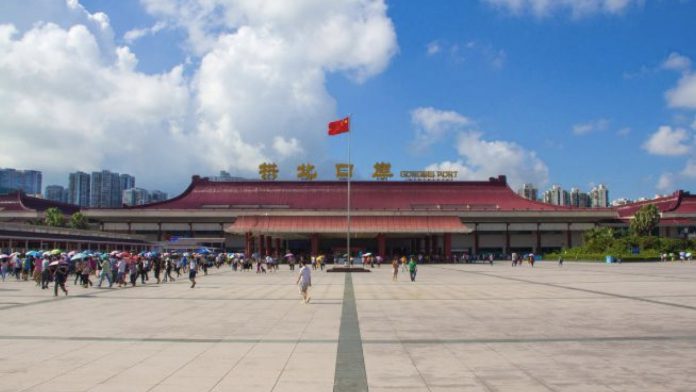 Any hopes that China's anti-cross border gambling campaign may fade into the background have been dashed by Beijing's latest pronouncements vowing a crackdown will be a key priority this year. 
Minister Zhao Kezhi outlined the government's plans in a meeting on Thursday. They include dismantling networks for fundraising and attracting gamblers in the country and cutting off gambling-related capital and technology chains. It will also seek to cut promotional channels and stem the flow of gamblers.
Authorities also plan to root out online payment platforms linked to gambling as well as companies offering internet services that can be traced to online gambling sites.
"We must take the strongest measures to strictly control and break the soil for cross-border gambling," Zhao was cited as saying. "We must create a strong anti-gambling atmosphere."
Ominously, he also said China would continue to work with its neighbours and will expand a blacklist of countries seeking to attract its nationals to gamble.
The blacklist, which has not been made public, was first announced in August last year and subsequently expanded in January. It's thought to include destinations such as the Philippines, Cambodia and Vietnam, which are all popular gambling destinations for Mainland Chinese.
Less clear is the position of Macau. Up until now, analysts have said Macau may actually benefit as it's a Special Autonomous Region and not technically overseas. However, its already ailing VIP business is likely to be affected due to its reliance on junkets to ensure the free movement of capital.
Beijing says it sees an estimated 1 trillion yuan (US$155 billion) leave the country every year because of overseas gambling.
Xinhua reports that China believes its actions are already having an impact on cross border gambling.
The state-run news agency, also on Thursday, reported that Chinese police have investigated more than 17,000 cross-border gambling and related cases, in which close to 110,000 suspects were apprehended.
More than 3,400 online gambling platforms, and over 2,800 illegal payment platforms and underground banks were broken up during the operations, it added.
In December last year, China passed an amendment to criminal law that makes it illegal to set up or manage casinos overseas, or to solicit Chinese to gamble.