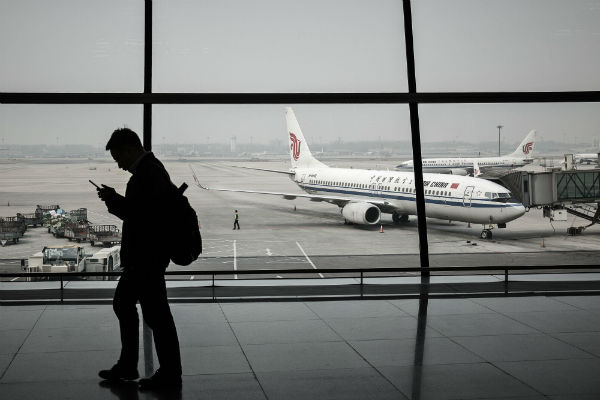 Some 84.5 percent of companies in China are expecting an increase in domestic business travel budgets for 2023, while 74.5 percent expect an increase in international business travel budgets, according to a white paper on the Corporate Travel Management Market.
Chinese Online Travel Agency (OTA) giant Trip.com Group's corporate travel arm, Trip.Biz, recently released the report – aiming to take a closer look at the Chinese mainland's business travel market and trends.
According to the report, the sentiment of increasing expenditure is "carried across the global business travel market". In August 2022, the GBTA (Global Business Travel Association) estimated that worldwide business travel would recover to 81 percent of its pre-pandemic level in 2023, while the Chinese market would reach about 89 percent of its pre-pandemic level in 2023 with an 18.9 percent increase in business travel spending.
The study notes that "business travelers are increasingly eager for a comfortable, safe, and efficient travel experience." In this case, there will be greater demand for fast-track security lanes, flexible change & cancellation policies, and quality hotel service.
At the same time, the white paper shows that in 2022, over 30 percent of companies allocated more than 10 percent of their budgets to business travel, an increase from 2021. "The proportion of spending on business travel is also increasing, making it one of the main expenses for these organizations as business travel budgets increase. Therefore, businesses seek evidence-based cost control and higher profits through lower-cost e-management,", concludes the analysis.
Such business travelers have long been a target of integrated resorts, based not only on their non-gaming spend, but their propensity to game while already on-location for other business needs. Given the propensity for outbound Chinese business travel, gaming operators throughout Asia – and of various scales – should be able to capture a segment of such spend, further increasing as flight connectivity ramps up.
One other highlight of the white paper is that companies are vigorously pursuing digital transformation. Trip.Biz survey data show that nearly 60 percent of companies have begun digitalizing their business travel processes. State-owned enterprises, Sino-foreign joint ventures, and wholly foreign-owned enterprises have a higher tendency to manage business travel digitally. Additionally, digital business travel management is more prevalent in large and medium-sized enterprises.
"This year's strong demand for business travel and the pursuit of efficient management will be a major focus for companies, making the digital transformation of business travel management more urgent than before," said Steven Zhang, Chief Executive Officer at Trip.Biz.