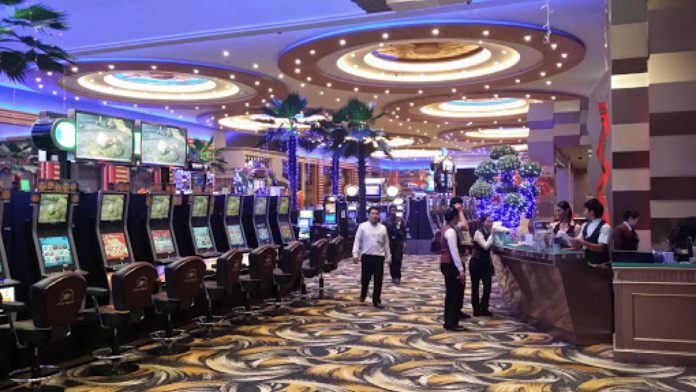 China's reopening has directly benefited Donaco International's performance since 1Q23. The Cambodian and Vietnam casino operator says it has continued its operational turnaround strategy in 2Q23, with net revenue of AU$ 6.9 million ($4.62 million) versus AU$ 7.6 million ($ 5.1 million) in 1Q23. 
Donaco records its EBITDA of AU$ 2.4 million (1.61 million) in 2Q23 versus AU$ 4.1 million ($2.75 million) in the previous quarter.
The firm says that 2Q23 results 'represented the continued evolution of Donaco's strategy to gradually return its operations to full capacity following prolonged closures due to COVID-19 restrictions.
Although both net revenue and EBITDA were down quarter-over-quarter, Donaco notes that there has been a substantial and sustained improvement since the June 2022 quarter, where Group EBITDA was negative AU$ 0.8 million ($540,000) and revenue of AU$ 1.1 million (740,000), which stemmed from limited activity due to COVID-19 restrictions.
According to a stock exchange filing, the group has a 'positive outlook' maintained as Chinese tourism flows to Vietnam increase, in addition to the Cambodian and Thai governments seeking to boost border tourism between the two countries.
Donaco also is targeting further earnings growth in the near and long term to leverage the projected increase in travel activity, indicating that its Vietnam property, Aristo International Hotel is nearing a return to full operations and the border casino in Cambodia – DNA Star Vegas is running stably after reaching full operational capacity in 1Q23.
Aristo International Hotel
The Aristo International Hotel (Aristo) in Vietnam grew its revenue to AU$ 2.51 million ($1.68 million) from AU$ 1.26 million ($840,000) in 1Q23.
'A core focus for Donaco during 2Q23 was to progress its gradual and methodical reopening of Aristo towards full operating capacity. Donaco commenced this reopening strategy in the March 2023 quarter after China, the country where the vast majority of Aristo's patrons originate from, announced the full reopening of its borders with Vietnam in January this year.'
'Aristo is on track to reach full operational capacity in the current quarter. As of May 2023, China has been Vietnam's fastest growing tourism market and numbers still remain below pre-COVID levels.'
Star Vegas
Cambodian casino Star Vegas produced net revenue of AU$ 4.37 million ($2.93 million) in 2Q23 compared to AU$ 6.29 million ($4.21 million) in 1Q23.
Its EBITDA was AU $1.81 million ($1.23 million), down from AU$ 4.17 million ($2.8 million). The group says that Star Vegas' EBITDA result was impacted by an anomalous VIP win rate and non-recurring audit adjustments. 'This in conjunction with a renewed focus on maximizing operational efficiencies moving forward, has led Donaco to anticipate stronger earnings margins in the coming quarters.'