Cambodian PM Hun Sen reiterates his stance on the illegal gambling crackdown and appeals to local law enforcement following an operation that lead to the arrest of 152 and the shutdown of 87 illegal sites in the capital.   
Cambodian authorities have uncovered nearly 2,000 illegal gambling operations in Phnom Penh and Kandal province over a 12-day period.
Law enforcement officials cracked down on 87 sites in the capital and arrested 152 people, the Khmer Times reported.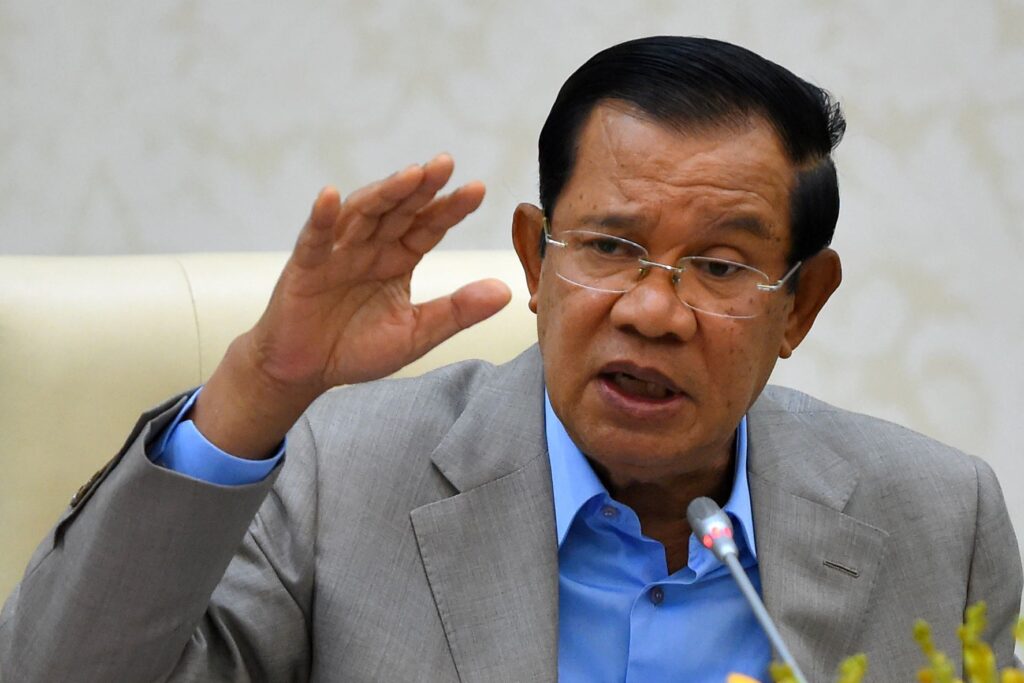 Speaking at the sidelines of the Proper Implementation of Racial and Religious Harmony policy address on Thursday, Prime Minister Hun Sen ordered officials to continue cracking down on illegal gambling in their respective areas.
Hun Sen said that after he issued the order it was reported that 700 gambling operations in Kandal province and a further 1,000 sites in Phnom Penh have already been identified by authorities.
The fact that even cafes had been converted into gambling venues outraged the Premier.
As Covid-19 had made gambling dens more difficult to operate, technology has come to play an important role in running illegal gambling sites, especially by online means.
"Regarding the issue of safety in villages and communes, which we have been implementing for many years, why is it that gambling places seem to appear out of nowhere and for everybody to see, and local authorities seem to ignore these places and fail to eliminate them. So the problem is whether authorities want to crack down on illegal gambling or not," the Khmer Times quoted Prime Minister Hun Sen.
Mr. Hun Sen also advised unlicensed lottery businesses that if they continue to operate, they will be shut down.
He also ordered authorities to identify the masterminds behind these illegal operations and arrest them so they can be prosecuted.
He added that a flow-on effect to the crackdown on gambling would be a reduction in human trafficking, increased security and social order in villages and communes, and help people to save money and live peacefully with each other.