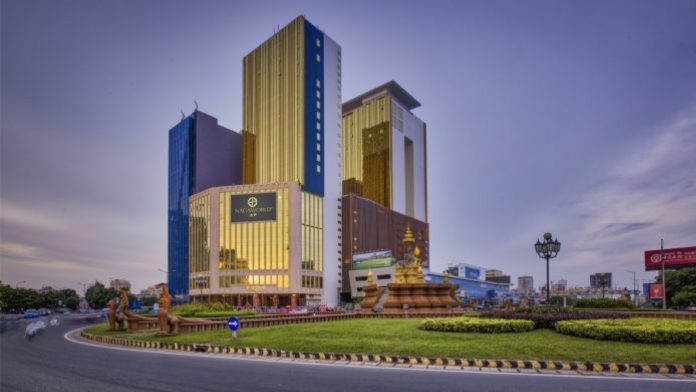 Cambodia's NagaCorp has swung to a loss in 1H21 as Covid forced the closure of the resort for all but two months of the period, but the operator remains upbeat about prospects.
The company posted a loss of $77.2 million, compared with a profit of $20.6 million a year earlier. Revenue declined to $130.4 million from $377.5 million.
NagaCorp said it remained profitable on the EBITDA level, due to efforts to cut operating costs and cash expenditure. Adjusted EBITDA was $17.7 million.
The company's NagaWorld property in Phnom Penh has been closed since March 2 due to efforts to control Covid. The group said prior to the closure it has seen solid support from the local expatriate community. Locals are not permitted to gamble.
Gross gambling revenue was $129 million from $372 million, with mass market revenue at $18.9 million, down from $32.6 million. VIP revenue plunged by more than half to $29.8 million.
NagaCorp said Cambodia had benefited from international trade tensions between the U.S. and China and that in turn had been positive for business. Chinese companies have relocated to lower cost countries in the Mekong delta, bringing with them affluent expatriate labour in search of entertainment options.
Cambodia's borders have also remained open throughout most of the first half of the year with 102,560 international arrivals reported, with the majority from Thailand and China.
The arrivals were mainly for international business travellers, although Ministry of Tourism is expected to begin opening up to tourists from 4Q21 once the country has achieved its target of reaching 75 percent of the population by the end of the year.
NagaCorp points out the government is on track with its vaccine rollout, with Cambodia becoming the second-most vaccinated nation behind Singapore in the Southeast Asian region. Phnom Penh is said to be the most vaccinated capital in the world, according to advisory firm Mekong Strategic Partners.
The company said work on its Naga3 expansion in Cambodia had continued despite the pandemic and the hotel tower of its project in Vladivostok was topped off at the end of June. The construction of the casino podium has reached level two and the water and sewage system has been largely completed.