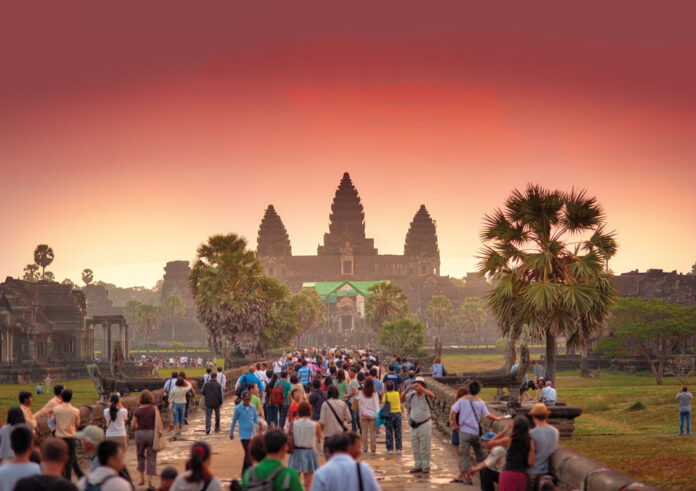 Cambodia's international tourism receipts skyrocketed in 2022, up 7,690 percent to $1.41 billion according to the nation's Ministry of Tourism.
Despite the increase, the figure is still a 71.2 percent drop compared to 2019's record of $4.91 billion, according to reports.
In addition, tourism's percentage of GDP for the nation amounted to just 3.6 percent in 2022, compared to 12.1 percent in 2019 – meaning there is still room for the market to increase, as some 2.27 million international travelers came to the nation last year.
The international visits compare to some 13.93 million domestic trips by Cambodians within the country last year, up nearly 200 percent yearly and a 68 percent rise compared to 2019.
A recent tourism report indicates that Cambodians spent about $650 million on internal tourism.
While internal demand rising is good, the nation is still looking to see improvements as Chinese travel improves, following the nation's January 8th move to reopen.
Current expectations for international visitors to Cambodia this year are for about 4 million visitors, with up to 1 million to be from mainland China.
This is boosted by a tourism pilot campaign launched in February by mainland authorities, allowing Chinese tour groups to schedule flight and hotel packages for citizens to select destinations. These include Cambodia, Laos, Malaysia, the Philippines, Singapore and Sri Lanka, alongside other non-gaming destinations such as Thailand and Indonesia.