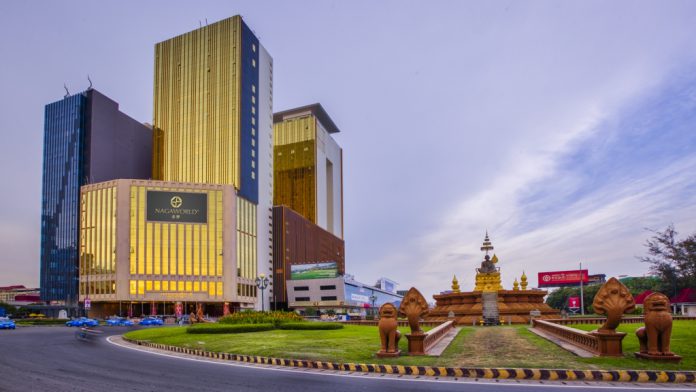 Police in Cambodia have arrested 15 workers who were striking outside of NagaCorp's NagaWorld property in Phnom Penh, saying the protest is illegal.
Union leader Chhim Sithar confirmed the arrests to Reuters. She said about 300 employees continued to press their demands for fair severance despite the police action.
The workers have been on strike since the middle of last month.
Nagacorp said in a statement last month that the illegal strike has not affected the company's operation and business. The group has adequate labour capital and a strong workforce of approximately 6,500 employees (as of the date of this announcement) to support the business operation.
All business operations and business of the group remain normal and the board believes that the illegal strike has had no material negative impact on the overall business and operations of the group, it said.
NagaCorp said the strike occurred as a result of dissatisfaction from a subset of former employees as part of its employee rationalization program, which led to more than 1,300 employees receiving "enhanced compensation" as part of a "mutual separation plan".
"Unfortunately, 360 of its affected employees refused to accept the MSP and served a notification of potential strike on 18 December 2021."
The company has issued no further statement on the industrial action.
The layoffs came as the operator is seeking to reduce its expenses given the ongoing pandemic disruptions. In June, the company said it was seeking to cut its monthly run rate by $2 million, which would involve some layoffs at the complex.
Cambodian authorities have said the strike is illegal and a threat to public order and safety. Monday's arrests follow the detention of a further nine on New Year's day. They have been charged with "incitement to cause serious chaos to social security," according to local media reports.