Australian casino operator The Star says that it has been served with a statement of claim from the nation's financial crimes watchdog AUSTRAC, which is 'commencing civil penalty proceedings in relation to alleged contraventions of obligations under the Anti-Money Laundering and Counter-Terrorism Financing Act'.
In a stock exchange filing, the group notes that 'the statement of claim does not detail the quantum of the penalty to be sought by AUSTRAC'.
The group notes that it is currently reviewing AUSTRAC's statement of claim, which is linked to an investigation by AUSTRAC's enforcement team.
The company announced that it was under investigation in June of 2021.
According to a statement by AUSTRAC, 'The civil penalty proceedings come after a proactive, industry-wide AUSTRAC compliance campaign that began in September 2019 and led to an enforcement investigation into The Star Pty Limited being opened in June 2021. In January 2022 the investigation was expanded to include The Star Entertainment Qld Limited and other Star entities.'
In response to the statement of claim, The Star notes that it 'takes its anti-money laundering obligations serious and has co-operated with AUSTRAC during the investigation in relation to requests for information and documents'.
AUSTRAC is alleging that The Star entities:
Failed to appropriately assess money laundering and terrorism financing risks they faced;
Did not include appropriate risk-based systems and controls to mitigate and manage risks;
Failed to establish an appropriate framework for management oversight of AML/CTF;
Did not have a transaction monitoring program to identify suspicious activity;
Did not have appropriate customer due diligence to check on higher-risk customers;
Did not conduct ongoing customer due diligence;
AUSTRAC claims The Star entities 'permitted their customers to move money through payment channels that were non-transparent and involved high ML/TF risks'.
It also says the group 'did not understand the sources of money moving through these channels or whether there was a risk that the source of funds was illicit'.
In addition, it says the group 'failed to consider whether it was appropriate that they continue an ongoing business relationship with higher risk customers'.
The group notes that 'whether a civil penalty order is made and any amount are matters that are before the court'.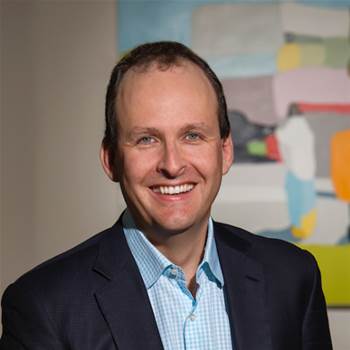 The company's managing director and CEO, Robbie Cooke noted in the filing that "our goal is to earn back the trust and confidence of AUSTRAC and all regulators. We will continue to work with AUSTRAC to build a better, stronger and more sustainable company'.
The statement of claim was served to The Star Entertainment Group's subsidiaries The Star Pty Ltd and The Star Entertainment Qld Ltd.
Ongoing woes
The new statement of claim comes just days after the group noted it had responded to show cause notices issued by Queensland's Office of Liquor and Gaming Regulation, issued in early November.
The group has already been found unfit to run its Sydney casino, which is currently being managed by a court-appointed manager, while the group attempts to prove that its remediation plan will be effective in meeting the state's requirements.
Just last week, the group noted that the New South Wales Independent Casino Commission (NICC) had not endorsed The Star's hiring of an independent monitor and that it's not expecting 'the NICC will consider endorsing or approving any remediation program for some time'.
Regarding the group's Queensland property, it could face fines of up to AU$100 million ($66.52 million), the cancellation or suspension of the casino license, or the appointment of a special manager.
This is independent from the possible penalties it could face from AUSTRAC.
The group had previously announced that it's predicting at least $29.9 million to be spent in 2023 to handle the fallout of the investigations, with recurring expenses to continue beyond FY24.