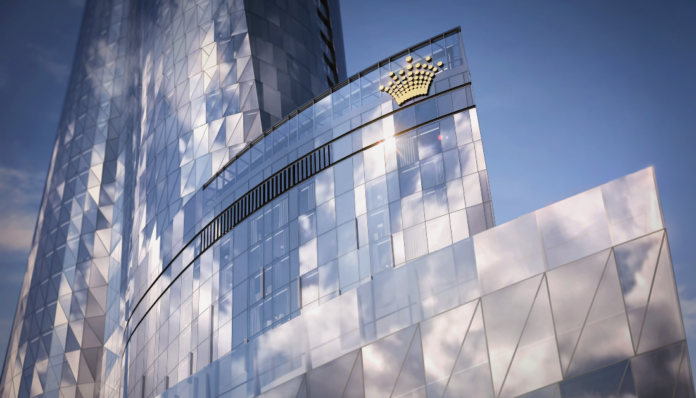 International credit ratings agencies have reaffirmed Crown Resorts' investment grade rating after a Royal Commission report in Melbourne said the company could keep its license even though it's behaviour had been "disgraceful."
S&P Global Ratings affirmed the company's BBB long-term issuer rating with a negative outlook, removing the rating from CreditWatch with negative implications. Moody's affirmed the Baa3 issuer rating with the outlook still negative, while Fitch confirmed its BBB rating with negative outlook, also resolving the Rating Watch Negative.
Prosecuting counsel had recommended that Crown be stripped of its license to run its flagship casino in Melbourne, following findings of money laundering, as well as a litany of lapses in corporate governance. However, Commissioner Ray Finkelstein instead found Crown to be unsuitable to hold the license, but gave it a two-year timeframe to remedy the issues. In that time, the company will be overseen by a special manager, who will hold sweeping powers over the group.
"The affirmation reflects the commission's view on Crown's reform and our belief Crown's cash generation and leverage will remain consistent with its rating, despite the recommended remediation," Fitch said in its report. "The Negative Outlook reflects the execution risks that remain as Crown continues its remediation to satisfy the regulators. It also faces other processes and investigations. Fitch may take negative rating action if there is any indication of weakened commitment to reform, or other negative regulatory actions that affect its licences across the country."
Crown was found unsuitable to hold a license for its property in Sydney following the Bergin Inquiry in New South Wales, while a third probe is ongoing in Western Australia with the conclusions expected early next year. It is also the subject of an AUSTRAC probe.
Fitch said Crown's rating reflects its strong financial profile and the strength of its Australian assets. It also said Crown had taken action ahead of the findings of the commission to remove funding risks.
"These included obtaining covenant waivers, extending the maturity of committed facilities to beyond FYE23 and signing new facilities to cover any potential acceleration of maturity on its outstanding bond. This demonstrates Crown's strong financial flexibility," it said.