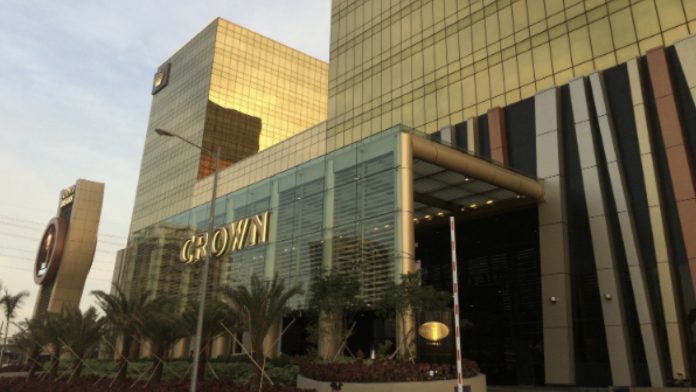 Crown Resorts' credit rating may be downgraded multiple notches as new owner Blackstone group is more comfortable with higher debt levels, Fitch Ratings said.
The firm is basing its assessment on Blackstone's history in the gaming sector in the U.S., which suggests that the U.S. company is more comfortable with higher leverage than traditional operators.
If Crown's leverage were to rise above 3.0x, it's debt would likely be downgraded, Fitch said.
Crown in February agreed to a sweetened A$8.9 billion ($6.3 billion) takeover proposal from the alternative asset manager. Crown first received an offer from Blackstone on March 22, 2021, at an indicative price of $11.85 per share. This was later revised to $12.35 cash per share in May of the same year, which was rejected by the Crown board.
On January 13, 2022, Crown received a further revised proposal from Blackstone for $13.10 cash per share.
Fitch said it had performed a scenario analysis of the impact of the separation of Crown's gaming business from its property assets, which is a model commonly used in the U.S., but not yet seen in Australia.
Under its assumptions, the gaming operation's funds from operations adjusted net leverage for the financial year ending in June 2024 would be 5.6x-7.2x.
"This is above the 3.0x trigger above which we would take negative rating action. We expect that in this scenario, any rating action would result in a multi-notch downgrade, as such leverage levels are more commensurate with the metrics of 'B' category rated gaming issuers or below, depending on leverage within the property company."
Blackstone has been an active buyer of U.S. gaming assets since late 2019, with transactions of more than $16 billion, according to Fitch. These include the Bellagio, MGM Grand, Mandalay Bay, CityCenter and The Cosmopolitan.
"The mortgages of the Blackstone-owned property companies in the Bellagio and the MGM Grand/Mandalay Bay joint venture have loan/value (LTV) ratios of 71 percent and 65 percent, respectively, which suggests a property company gross debt/EBITDA of around 10.0x. Most traditional US gaming operators operate with leverage in the 5.0x-6.0x range, though this has trended lower during the Covid-19 pandemic," it said.