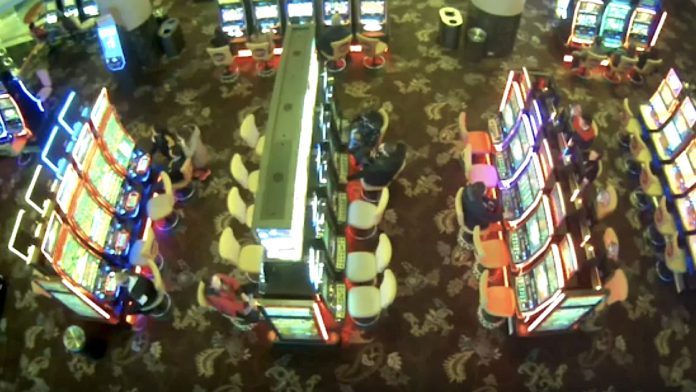 Star Entertainment compliance manager, Graeme Stevens, has admitted to knowingly having misled the New South Wales regulator in regard to Suncity's junket operations at its Sydney casino.
Stevens was speaking at a probe in New South Wales into Star's business practices. He was asked about a building approval submission to the regulator for Suncity's private VIP room, Salon 95.
The submission made no reference to a window that was installed to facilitate cash or chips into the room, according to local media reports.
"It doesn't detail that the junket operator was receiving cash from the players … that the junket operator subsequently used to buy into the rebate program with us," he said.
In a follow-up question, he replied that the group had knowingly misled the regulator.
In theory, Suncity was not allowed to handle cash in the junket room, though the inquiry has been shown CCTV footage of men arriving with bags full of notes. On Friday, the inquiry heard of a Suncity limousine driver bringing bags of cash to the room's service desk.
Stevens said that Star Entertainment had very little control over what happened in Salon 95.
"It appeared as though the service desk was operating as an unlawful cage," Adam Bell SC, who is leading the investigation, was reported as saying by The Guardian.
"Yes … Perhaps the regulator should have been informed," Stevens replied.
Friday wrapped up a bruising week of testimony in the trial. Much of the attention has focused on how China UnionPay cards were used for gambling in the casino.
On Thursday, high roller Phillip Dong Fang Lee admitted that he had put $11 million in one day on his UnionPay card in the casino, with no one raising any red flags.
The probe also heard that Star continued to work with Suncity, even after CEO Matt Bekier had publicly stated the two parties had ceased doing business together. Suncity was moved from Salon 95 to another room without its branding or signage.
The probe into Star follows three similar investigations into rival Crown Resorts. All three of the Crown inquiries found the operator to be unsuitable, although it has not been stripped of its license to operate.