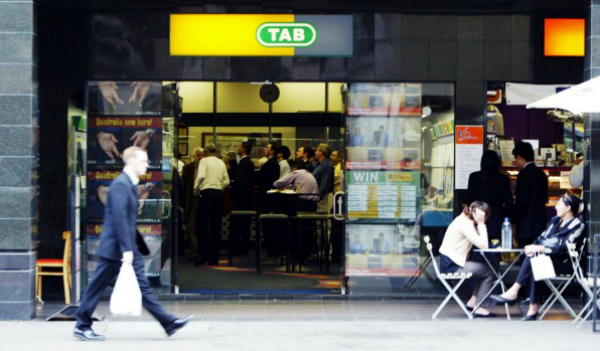 Australia-listed Tabcorp said its wagering arm was heavily impacted by Covid-19 related retail closures and increased digital marketing and promotional spending during the six months ended December 31, 2022.
Revenue from its Wagering & Media arm fell 9.8 percent year-on-year to A$1.1 billion, down from A$1.2 billion in the prior-year period. EBITDA fell 34.8 percent to A$148 million. 
Tabcorp said the results were heavily impacted by retail closures in its largest market, NSW, which impacted wagering and media subscription revenues.
The retail closures also impacted digital turnover, as many customers prefer to transact digitally in-venue and to make account deposits.
Tabcorp managing director and CEO David Attenborough however noted that performance across all channels improved once these restrictions were lifted.
A similar trend was noted in recent results filings from land-based casino operators The Star Entertainment Group, Crown Resorts, and SkyCity Entertainment Group.
Its Gaming Services arm also saw negative EBITDA in the period, as it had continued to offer "significant fee relief" to its customers. Revenues rose 2.2 percent in the half-year to A$2.9 billion. EBITDA fell 5.5 percent to A$529 million.
"Gaming Services maintained its ethos of supporting its licensed venue partners in challenging times and provided significant fee relief to customers whose trade was impacted by Covid-19 restrictions. The business only resumed its full fee model in December 2021," noted Tabcorp.
On the other hand, Tabcorp's Lottery & Keno arm delivered record results in the half-year period, with revenues up 10.9 percent year-on-year to A$1.8 billion. EBITDA was A$358 million, up 15.1 percent year-on-year. 
Tabcorp said this was due to a 26 percent uptick in digital turnover growth and resilient retail performance, as the lotteries retail network was not materially impacted by Covid-19 trading restrictions. Keno on the other hand was impacted by venue closures, with Keno games primarily offered in licensed gaming venues such as league clubs and RSL clubs.
Looking forward, Tabcorp said the proposed demerger of its Lotteries and Keno business remains to be on track to be implemented no later than June 2022.
The proposed demerger will enable its lotteries business to operate independently to its wagering and gaming services business to allow more focused management and to trade at market values that reflect their individual characteristics.