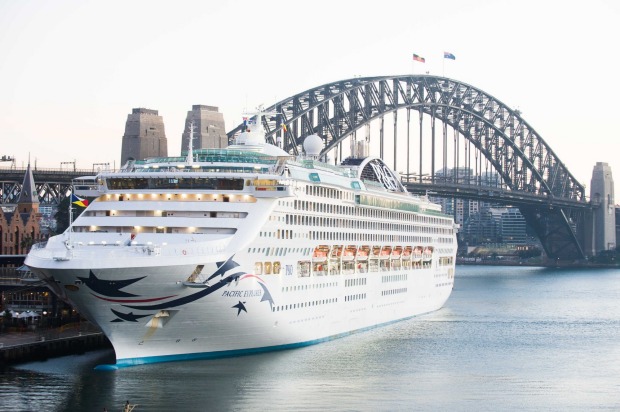 After a two-year absence, Australia on Monday marked the return of its first cruise ship, a 77,441gt ship named Pacific Explorer, owned and operated by P&O Cruises Australia. 
The return of the ship comes only a day after the Australian government's lifting of its ban on cruising, which expired on April 17.
For the last two years, the Pacific Explorer along with sister ships Pacific Encounter and Pacific Adventure had been anchored off the coast of Cyprus, awaiting for an opportunity to return. It began its voyage back to Australia last week, according to reports.
The cruise ship arrived with 250 staff members and no passengers. It is expecting to embark on its first sailing on May 31, 2022 to Brisbane.
In the meantime, works will be carried out to bring the vessel back to operational status, including onboarding 600 more crew members, training, and bringing provisions on board.
President of Carnival Australia and P&O Cruises Marguerite Fitzgerald said: "It was my singular mission to make sure that we were the first cruise line back. We are the Australian cruise line, we're also the only cruise line that has Australian operations and so that means that it's important for us to be the first back, because we are able to work through the various protocols locally to make sure the ships are ready to come back in six weeks when we take our first guests onboard."
The lifting of the cruise ship ban will see NSW, Victoria, and Queensland welcome international cruise ships – though Covid protocols, including full vaccination and testing for passengers and a mask mandate for passengers and crew when boarding and leaving the ship will be imposed.
Western Australia and the Northern Territory are allowing only smaller ship to visit their ports, whilst Tasmania and South Australia have yet to announce their plans.