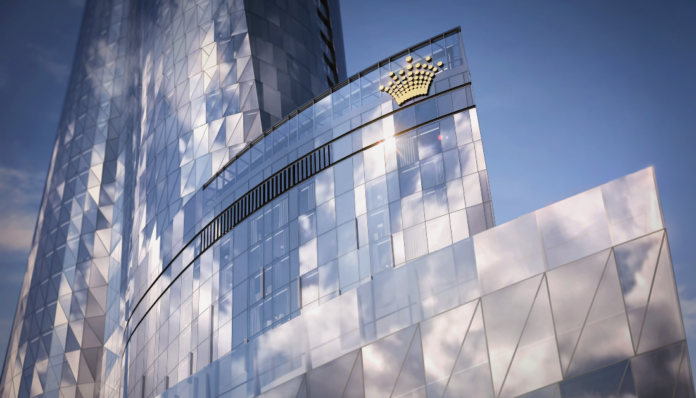 Crown Resorts reported a widened net loss of A$196.3 million (US$141.5 million) in the six months ended December 31, 2021, due partly to property closure costs incurred during Covid-19 lockdowns during the period. 
Statutory revenue was up 34 percent year-on-year, reaching $778.6 million. Reported EBITDA loss was $47.5 million, down from a profit of $4.4 billion in the prior-year period.
In a results filing, Crown noted that its flagship casino, Crown Melbourne saw more than a two-fold uptick in revenue, reaching $265 million.
This was driven by an increase in main floor gaming revenue and non-gaming revenue of $187.6 million and $77.4 million respectively.
The revenue uptick was also despite the property having been closed for 96 days throughout the half-year, followed by being allowed to reopen, but with restrictions from mid-October.
Crown noted that the reported EBITDA of Crown Melbourne was a narrowed loss of $79.6 million, down from a loss of $87.8 million in 2021.
In Western Australia, Crown Perth saw a slight fall in revenue in the six months compared to the prior-year period, reaching $402.9 million (down 1.5 percent). Reported EBITDA was down 34.8 percent to $105.8 million.
Both properties did not see any international VIP program play revenue in the period.
Crown Sydney on the other hand, closed for 102 days in the reporting period, reopening only on October 11 to fully vaccinated guests. 
Crown said that its gaming areas are yet to reopen, but is targeting a reopening of the gaming floor "shortly."
"Opening is expected to occur on a staged basis given current staffing levels, with further recruitment for gaming-related roles required ahead of a full commencement of gaming operations," it noted.
Crown Sydney non-gaming revenue reached $36.1 million, up from $0.9 million in the prior year period. Reported EBITDA was $35.7 million, compared to a loss of $26 million in 2021.
Crown managing director and CEO Steve McCann said that the company's first half performance reflected the continued challenging operating conditions as a result of Covid-19 and the impact of ongoing regulatory matters.
"While we do not underestimate the current headwinds facing Crown, there is growing confidence we have turned the corner. All three of our domestic resorts are back open, with a vaccination strategy to combat Covid-19 providing a pathway forward for our staff, the business and the wider community.
McCann noted that hearings of the Perth Royal Commission have now concluded, and the company now awaits the final report, which is expected to be provided to the Western Australian government in early March.
"At Crown Sydney, we have been encouraged by the demand for our first-class restaurants and hotels when non-gaming operations have been open. We remain in constructive discussions with both the ILGA and the independent monitor as we work towards the opening of gaming. Whilst no official opening date has been confirmed by the regulator, we are targeting to be in a position to announce the opening of the gaming floor shortly."
Earlier this week, Crown Resorts accepted a A$8.9 billion ($6.3 billion) all-cash offer from Blackstone to acquire the casino company. Crown chairman Ziggy Switkowski said Blackstone's all-cash offer "provides shareholders with certainty of value."