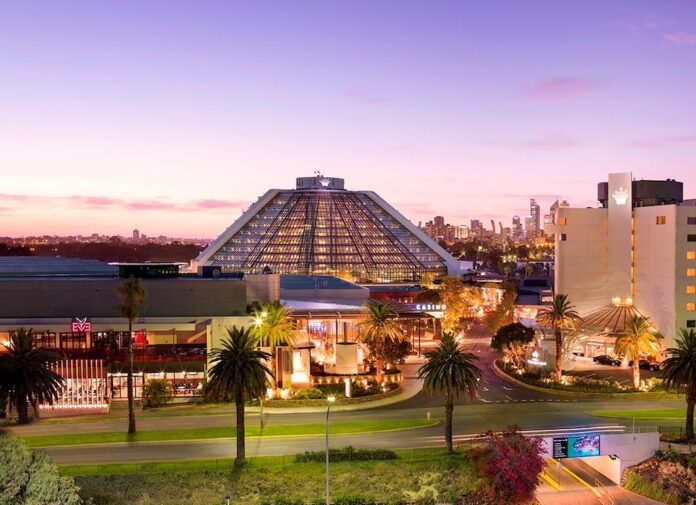 Australia's Crown Resorts is considering making it mandatory for all staff and visitors to be vaccinated under a 'no jab, no entry' policy.
CEO Steven McCann told local media that he is in talks with the workforce and government departments to develop a mandatory vaccination policy. He said it was important for the company to show leadership during a time of uncertainty.
The company has properties in Melbourne, Sydney and Perth. So far, nearly half of Crown's 20,000 workforce has been jabbed. The reports gave no timetable for implementation of the policy.
McCann said the company will offer incentives to encourage its workforce, including paid leave and an extra day of sick leave. Those already vaccinated will be entitled to a $50 gift voucher. Visitors to the resorts will need to register their vaccination status via a QR code.
Crown would be the first in Australia to introduce mandatory vaccination, although it's a policy that has been adopted in the U.S., by companies such as MGM Resorts and Resorts World Las Vegas. Google and Facebook have also rolled out "No Vax, No Entry" globally, starting with their own headquarters in Silicon Valley.
However, legal experts have said that making vaccines compulsory is a legal minefield in markets, such as Australia, Macau and Singapore, where worker rights are strong protected.
In Australia, the Fair Work Ombudsman stated that an employer needs to have a compelling reason before requiring vaccination for workers.
"There are some limited State-based public health orders requiring vaccination as a condition of working in nominated high-risk industries (like quarantine, health care, and residential aged care)," Annamarie Rooding of Principled Workplace, based in Melbourne Australia, recently told AGB.