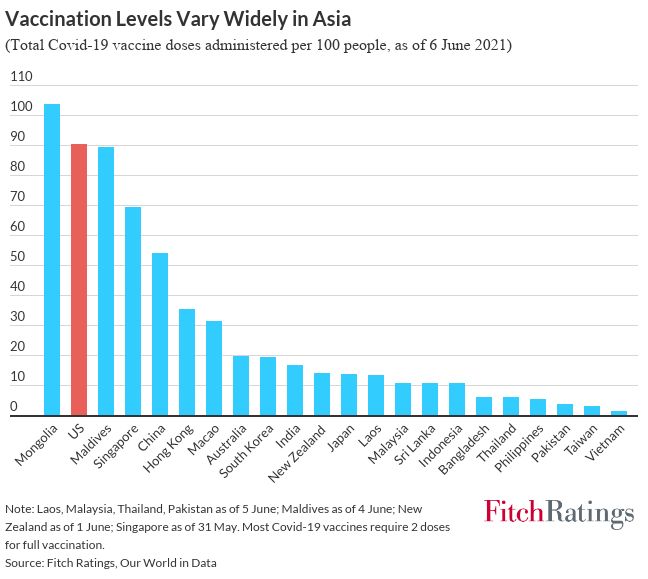 Vaccination rates in some Asia-Pacific nations, such as Australia, China, Japan and South Korea, have begun to pick up in recent weeks, reducing the risk of economic setbacks due to the pandemic, Fitch Ratings says.
The firm noted that these countries will be better positioned in the near term than those with lower rates.
It adds that the relative success that many countries in Asia had with combatting the first wave of the crisis has been one reason for the slow rollout and take up of vaccination programs. However, others are still struggling to gain sufficient vaccine supply.
This week, Macau recorded its 52nd covid-19 case after a Macau resident returned from Taiwan on May 30.
Meanwhile, the number of Guangdong cases continues to creep up, with 8 new locally transmitted cases reported by the National Health Commission on Tuesday. There were also 8 new imported cases on the mainland, one of which was in Guangdong, as well as 11 new suspected cases in Shanghai.