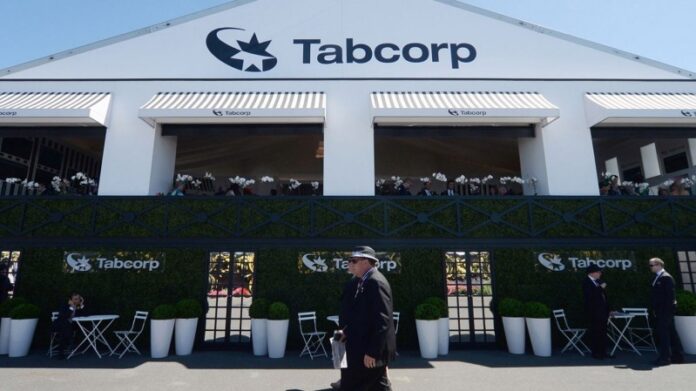 Australian betting major Tab Holdings seems to have missed to surf the timely digital wave and the company is struggling to reconnect on the digital front, J.P. Morgan argues.
The Betting and Lottery industry experienced a major paradigm shift from on-site retail business to an online sales boom primarily due to the pandemic.
In the pandemic and post-pandemic era, the betting and lottery business shifted gears from retail counters to digital platforms. This re-positioned the operators who had invested well in time on a digital platform before the pandemic struck the world markets.
Resulting J.P. Morgan has downgraded the share price of the company from its present A$0.99/share to A$0.90/per share.
Digital Metrics
"Online wagering GGR has grown at a 35% CAGR from 2019 to 2021," the J.P. Morgan report read.
When compared to online bookmaker turnover growth, Tabcorp's past two years of performance implies the company did not participate in overall market buoyancy, or gain from the impact felt due to closures of retail outlets.
A large portion of gains is attributable to the closure of retail locations, though the growth of Tabcorp's digital turnover has lagged that of competitors.
"In today's environment, for every 1% of digital market share, the brokerage estimates are that corporate bookmakers can expect ~A$400mn of turnover (~A$39m of net revenue), or ~32k active customers," the brokerage note explains.
The overall industry has seen a significant boost over the past two years (on the digital front) however across a range of metrics Tabcorp appears to us to have missed the boat.
Segment Dynamics
While the Australian online wagering market experienced significant growth over the COVID-impacted period, Tabcorp is levered to declining segments of the wagering industry, such as retail and tote.
J.P. Morgan report's data sustains that Tabcorp has not participated in the upswing to the same extent that competitors have.
Tabcorp's exposure to growth segments, such as fixed-odds, online and sport, is shrinking, as corporate bookmakers have garnered the most market share.
Digital push is not enough
However, exposure to digital is improving margins.
Although Tabcorp is doing well to compete on a more equal footing with online bookmakers seeking to raise taxes paid by digital bookies, the contradiction of these efforts begins if Tabcorp shifts focus from retail to focus on digital market share gains, the brokerage report notes.
Data from Apptopia suggest Tabcorp app downloads continue to lag competitors such as Sportsbet.
"Given the shift to focus on digital via the new app," J.P. Morgan report emphasizes the fact that, "The rate of downloads has to increase above the competition if the share is to be regained."
The brokerage downgraded Tabcorp's share price to Underweight in anticipation of these headwinds, focusing mainly on three factors: Digital turnover & revenue share growing where new app version downloads must exceed bookmaker downloads for share growth; Stabilization of generosity to drive said share growth in the face of NSW's tech-light & marketing-heavy strategy; and Active customer retention & sustainable growth.