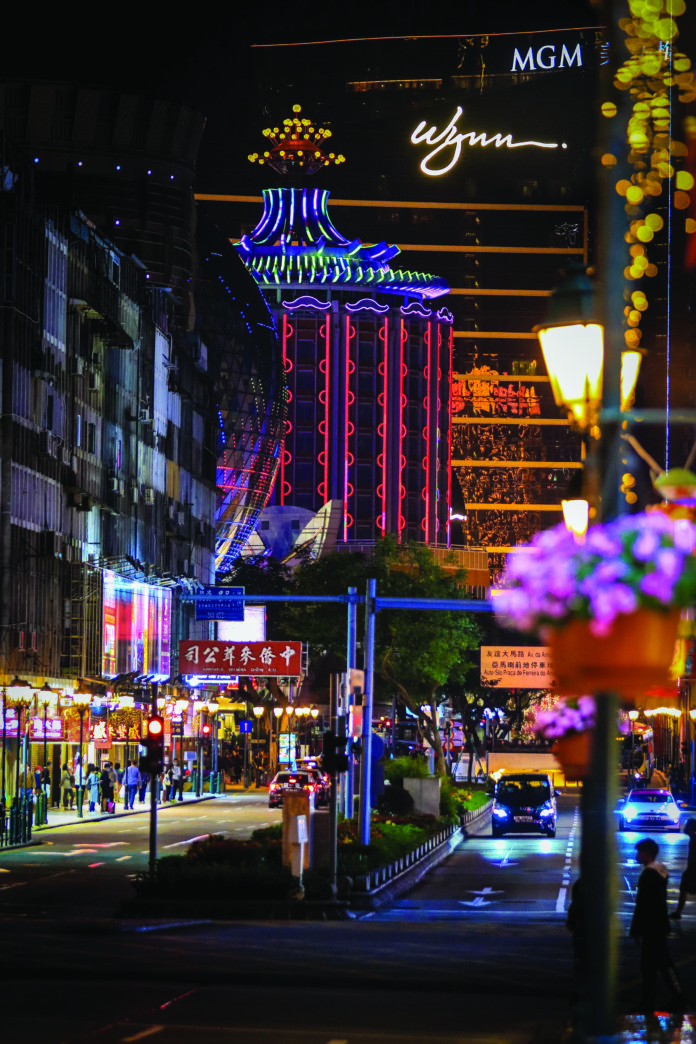 All but one of Macau's six concessionaires posted a return to positive EBITDA in Q4 and are seeing more meaningful signs of market recovery.
A combination of concerted cost cutting since the beginning of the pandemic, coupled with steadily improving visitation, helped results in the final quarter of the year, with only SJM Holdings remaining in the red at the EBITDA level.
The New Year brought a setback with new Covid clusters across China sparking more restrictions, highlighting how vulnerable the market remains to the pandemic. However, as vaccines rollout operators are beginning to see stronger signs of life and analysts remain convinced in a significant H2 comeback.
Most now see the market getting back to about two thirds of its 2019 levels by the end of the year, led by the premium mass segment. There remain major question marks over the recovery of VIP, which is only forecast to be at half of its pre-pandemic levels by the end of 2021.
"There is no more quarantine with China, vaccines are being rolled out, all the pieces are getting incrementally better."
Perhaps one of the most upbeat assessments of the market's prospects came from Melco Resorts & Entertainment Chairman and CEO Lawrenco Ho. Presenting the group's Q4 earnings, Ho said for the first time in 12 months he sees more positives than negatives.
"Our optimism comes from seeing what happened with the tail end of the Chinese New Year and how strongly the pent up demand came back," he said. "There is no more quarantine with China, vaccines are being rolled out, all the pieces are getting incrementally better."
Ho also said he believed China would allow a return to e-visas in the short term, contrary to most analysts who still see this step as being some way off. The visas are seen as key to removing bottlenecks to visitation and the Macau Government Tourism Office has been in talks with Mainland authorities to urge their resumption.
Group visas are also still off limits, which will be a driver for the grind mass part of the business.
In terms of travel bubbles, Bernstein says that it's possible that restrictions could be lifted with Hong Kong in Q2.
"A travel bubble encompassing China/HK/Macau should be a key driver of recovery," it said.
In terms of Q4 results, Galaxy posted adjusted EBITDA of HK$1 billion, down 75 percent year on year, but up from a HK$233 million loss in the prior quarter.
Total GGR at $4.6 billion was up 435 percent from Q3. Both mass and VIP showed strong sequential growth, though mass was particularly positive rising to become 64 percent of the total. Overall Galaxy's market share in Macau rose to 22 percent.
Melco posted adjusted EBITDA of $53 million, down 87 percent year on year and up 170 percent from the prior quarter. Macau GGR was up 234 percent sequentially.
Wynn Resorts saw a 58.5 percent year-on-year decrease in operating revenues to a total of US$686 million for the quarter. Net losses attributable to the company were US$269.5 million.
"In Macau, the gradual and thoughtful easing of visitation restrictions allowed us to return to Adjusted Property EBITDA profitability in the fourth quarter, with particular strength in our premium mass business," CEO Matt Maddox commented.
MGM China saw its net revenues decrease 58 percent compared to the prior year quarter to US$305 million. Adjusted Property EBITDA decreased 78 percent to US$41 million.
Sands China posted adjusted property EBITDA of $73 million, down from $378 million, helped by the Venetian and The Plaza Macau and Four Seasons.
SJM posted an adjusted EBITDA loss of $323 million, below forecasts from Bernstein Research for $337 million.
---
Galaxy to bring Raffles brand to Macau
Galaxy Entertainment Group has signed an accord with Accor to bring storied hotel brand, Raffles, to Macau with the opening of an exclusive all-suite tower, Raffles at Galaxy Macau in the second half of 2021. The hotel will feature about 450 suites, with some featuring their own private pools and gardens. The raffles brand dates back to 1887 and Galaxy said its introduction to Macau will bring a "new level of sophistication and refinement."
Macau to get high-speed connection with Beijing
Macau's connectivity with Mainland China will continue to be expanded and will include a link to Beijing via a maglev high-speed train, according to the 2020-2035 National Territorial Spatial Plan for Guangdong Province. The link – named the Beijing-Hong Kong-Macao Maglev – is one of six proposed rail lines included in the plan, with the Department of Natural Resources of Guangdong Province outlining a multi-center gridded spatial layout with Macao-Zhuhai, Hong Kong-Shenzhen, and Guangzhou-Foshan clusters.