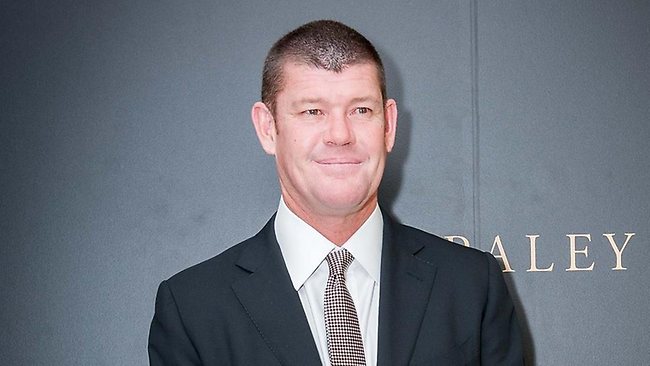 Billionaire James Packer plans to abide by the decision of Crown Resorts' board on whether to accept an A$8 billion ($6.2 billion) bid from Blackstone Group, reinforcing the company's negotiating stance.
Packer, who holds nearly 37 percent of the Australian operator, told the Australian Financial Review in an email that "I am following the Crown board re my decision."
The stance taken by Packer is significant as he could have chosen to negotiate separately with the U.S. private equity fund, which would have put pressure on the board to accept the bid.
The recent Bergin Inquiry, which found Crown was unsuitable to hold a license in Sydney, was told of instances in the past when Packer has concluded significant transactions without informing independent directors beforehand.
The Australian newspaper said it expects the company's adviser, Kelvin Barry of UBS, to advise patience and to push for a higher bid, or alternative bidders.
Meanwhile, Fitch Ratings notes that Blackstone's bid may aid Crown's effort to regain suitability.
Commenting on the bid, the ratings agency said the takeover would permanently end the relationship with its biggest shareholder, Consolidated Press Holdings. The James Packer-owned company has been identified as a significant source of corporate governance lapses at Crown.
Fitch put Crown on Rating Watch Negative (RWN) in November 2020 due to the regulatory concerns over its casino licenses. It stressed that the status will not be changed by the latest developments as the bid is subject to acceptance by Crown's board and shareholders, amongst numerous other conditions. 
"The non-binding and conditional offer made for Crown Resorts could help the Australian gaming operator meet the requirements set by regulators to proceed with its Sydney casino," says Fitch Ratings. "Nevertheless, it remains crucial that the company continues its remediation process to address all the regulators' concerns, particularly amid Royal Commissions in its two main operating jurisdictions."
Fitch said the Royal Commissions in Victoria and Western Australia could have an impact on Blackstone, or any other bidder who may come forward. The Victorian regulator has set 1 August 2021 to report its findings.
The offer for Crown values the company at $11.85 a share, a significant premium to the $8.15 a share paid by Blackstone, but still a bargain basement price, analysts have said. The bid clearly reflects the value of the company's real estate, with little premium currently built in for the casino component.
J.P. Morgan said in a note that it didn't believe the board or shareholders would accept the current offer as it stands.