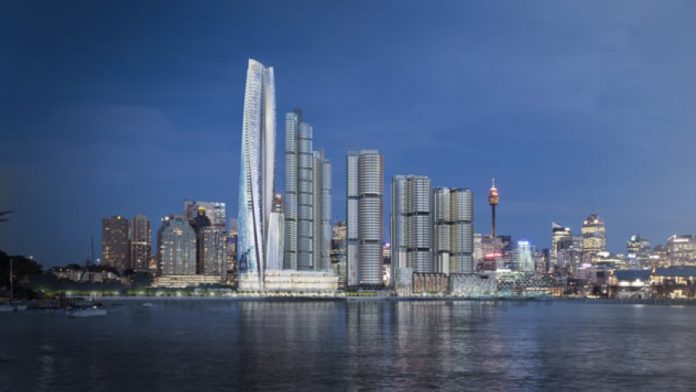 Good morning.
After months of adamant denials, Crown Resorts unexpectedly admitted to New South Wales regulators late at night that its VIP services had indeed probably been used for money laundering. Coming after so many other damaging revelations about company management, the firm was forced to announce that its gaming facilities at Crown Sydney would not be opening as planned in December. Meanwhile, in Saipan, the CEO of Imperial Pacific International is now facing demands that he be put in jail due to the firm allegedly "growing comfortable" with defying court orders. We also take a closer look at how finance is increasingly seen as the best prospect for Macau diversification and, in our Nippon Weekly, we lay out what to expect next year in Yokohama's IR development battle.
First, the news
---
What you need to know
---
Crown Resorts will not be opening its $2.2 billion Sydney casino in December and will need to wait until February before it hears whether it will retain its license, which was thrown into further doubt after a last-minute admission of money laundering. A New South Wales Liquor and Gaming Authority inquiry has now heard months of testimony about serious lapses in corporate governance at the company and its failure to act on red flags. But it has taken until the 11th hour, literally, for the company to finally concede money may have been laundered through its VIP accounts.
The stakes are getting higher for Imperial Pacific International, particularly after a lawyer for one of the plaintiffs asked the court for Chief Executive Officer Donald Browne to be jailed for contempt of court. Lawyer Aaron Halegua, acting on behalf of seven construction workers who have filed a lawsuit against IPI, argued this week that it would be perfectly appropriate to put Browne behind bars.
Insights
---
DEEP DIVE:
Macau Chief Executive Ho Iat Seng reaffirmed in his policy address this week that "promoting an adequate economic diversification" remained a key objective and a key way forward will be developing a financial industry. This possibility is clearly on the chief executive's mind, as he discussed it at some length in comments that he made both on Monday in his policy address and on Tuesday to some legislators of the Legislative Assembly.
NIPPON WEEKLY
Barring some truly dramatic event, it's already clear Yokohama faces a year of battle over IR development in 2021, pushing other public issues to the margins. Now that the national IR licensing window has been pushed back nine months to the period from October 2021 to April 2022, Mayor Fumiko Hayashi cannot avoid facing the voters before the final decision is made. This week, the anti-casino referendum campaigners turned in about 205,000 signatures, more than three times the roughly 63,000 signatures that they had needed to trigger a non-binding referendum.
Supplier Special
---
Whether it's zapping zombies or racing friends to the jackpot, the premier provider of 'fun you can bet on' has something for every type of gamer and gambler. Synergy Blue recently announced four exciting new game titles, including their first-ever traditional slot and first stand-alone & bank progressive.
Win Systems is a technology supplier providing management solutions, electronic roulette and slot machines to the casino and lottery industries. Our product range delivers thorough solutions to cover all needs in your casino, regardless of size, from casino management systems to electronic roulette and our innovative GAMESTAR slot machines.
AGB Initiatives
---




MEMBERSHIP | MAGAZINE | ASEAN | CAREERS