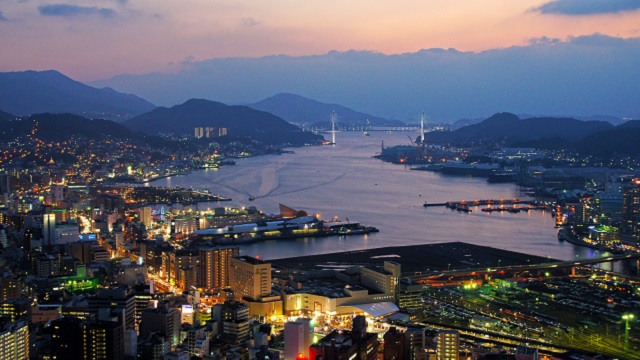 The Nagasaki Prefectural Government continues to distinguish itself as having the best managed bid in Japan's IR development race, giving them a strong chance to become a licensed municipality.
Surely at the top of the list of their accomplishments is political. Not only does the local political establishment back the Nagasaki bid, but unlike any other candidate location in Japan they have gathered regional support from nearby governors and even the general public is not strongly opposed. Polling data in the region is thin, but it's possible that a plurality of local residents actually support IR development.
The latest news out of the prefecture is that a total of five consortiums have entered the RFP process, more-or-less ensuring that an appropriate business partner can be selected for the application to the national government.
As a smaller, regional market, none of the "big names" tossed their hat into this ring, but, in alphabetical order, this is what we know of the contestants:
Casinos Austria International Japan announced its entry into the Japan IR race back in November 2018 and seems to have been focusing its attentions on Nagasaki from the beginning. Although this is the firm's first foray into Asia, it is based on a significant European state-run operator. When we interviewed them more than two years ago, the themes of their bid were classical music and medical care.
The Current Group is a consortium which at last word included the Japan-based Current Corporation, as well as Get Nice Holdings, Sofitel Macau, and Success Universe. In 2019, they floated the notion that their investment might reach US$5 billion.
The Niki & Chyau Fwu (Parkview) Group teams Japanese and Taiwanese firms, and they are the most recent entrant to the IR race. Regarding their pitch, this group has stated, "We will propose to build a Super Smart Community that makes full use of cutting edge technology, centered on an IR in Sasebo city, and spreading to Omura Bay." They've made clear that they are looking for more businesses in the Kyushu region to join their consortium.
One Kyushu is the consortium that brings together Pixel Companyz, Groupe Partouche of France, and TTL Resorts. Pixel Companyz President Hiroaki Yoshida has previously stated that the remote islands of Nagasaki Prefecture figure prominently in the firm's IR development plans.
The Oshidori Group combines the energies of Hong Kong-listed Oshidori International Development and US tribal casino operator Mohegan Gaming & Entertainment. Oshidori has been in the Nagasaki hunt for quite some time, but the recent partnership with Mohegan gives extra heft. Previously, Mohegan had its sights set on an IR in Tomakomai, but these plans were frustrated by Hokkaido Governor Naomichi Suzuki's decision not to enter the race.
All in all, it's looking to be a pretty fierce competition between motivated consortiums, and the local government will no doubt benefit from hearing so many clever ideas about how the tourism resources of the region can be best utilized. (AGB Nippon)