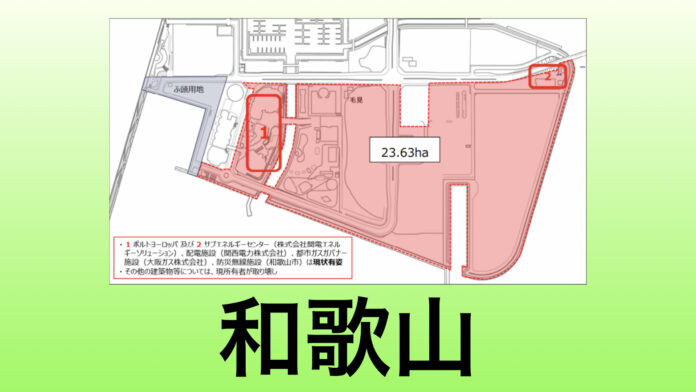 The Wakayama Prefectural Government published its IR implementation plan last Thursday, maintaining its optimistic view that it can open an IR by the spring of 2026.
Currently, there are four candidate locations competing for a maximum of three possible licenses, and among these Wakayama has provided the smallest estimate of the likely economic growth impact.
Moreover, the prefectural bid also suffers from the fact that only two operator bidders were accepted into the RFP process after earlier frontrunners such as Barriere and Bloomberry had to pull out under the impact of the coronavirus pandemic.
Only the Suncity Group and the Clairvest Group remain in the running.
The prefecture has set "sports and wellness" as the overarching theme for its IR concept, emphasizing the natural attractions of the nearby region.
Last spring, the prefectural government essentially made no concessions even to the declaration of a national state of emergency, believing the former Abe government's ultimately false assurances that the pandemic would not alter the national IR development timeline.
Even with the nine-month delay in the national IR licensing application window, now set to begin this October, Wakayama's government still believes that it can stick to its spring 2026 opening plan, largely based on the fact that the Marina City site is essentially shovel-ready even now.
According to the timeline published by the prefecture at the end of last week, it will choose its operator consortium partner this spring and quickly sign the basic agreement. The licensing application to the national government will be made by April 2022. Should the national government grant Wakayama a license, it will turn over the land to the IR consortium in spring 2023, expecting construction to be completed and business to begin three years later.