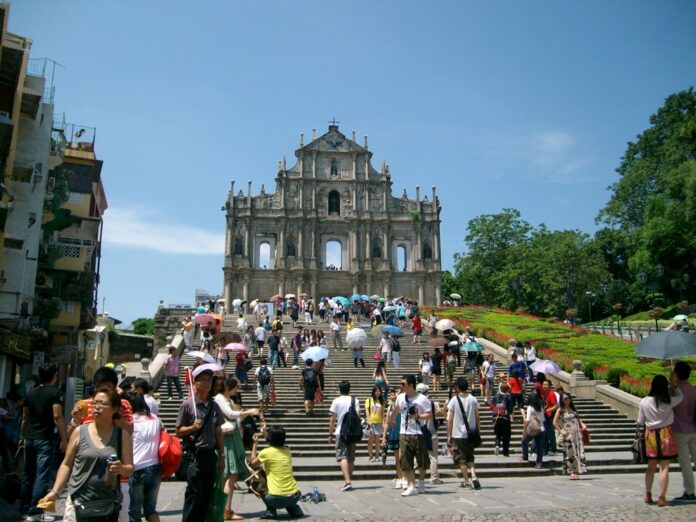 Good morning.
Welcome back for those that enjoyed the Golden Week long weekend. We start the short week with an update on Macau's gross gaming figures, which hit a record high since the start of the pandemic in April, up 1 percent month-on-month. Analysts are optimistic for continued recovery in May. In Phnom Penh, NagaCorp has been feeling the pinch of its extended casino closure, with plans to lay off more than 15 percent of its staff in the next few weeks, according to a union leader. In Japan, Oshidori is working to distinguish itself from its remaining rivals in Nagasaki with a CSR push to win the favor of the IR selection panel. Finally, today we release the full length interview with Australian hospitality recruitment executive Jeffrey Williams, who discusses what is being done to alleviate the staff shortage in the country's gaming and hospitality sector.
First, the news
---
What you need to know
---
Macau's gross gambling revenue showed a modest improvement in April, rising 1 percent from the prior month, with all eyes now on the Golden Week holiday, which is expected to fuel a steeper gain in May. For April, GGR came in at MOP8.4 billion ($1.05 billion). The figure was 64 percent lower than 2019 and was in line with expectations. For May, Bernstein research estimates that GGR could be in the "low 50s" percent higher than in April thanks to the holiday.
Cambodia's largest casino operator is set to cut more than 1,300 jobs as the company deals with increasingly difficult conditions as a result of its continued casino closure. The staff layoffs come despite the company still managing to record a net profit during the 2020 year, driven by a strong recovery in the second half, led by the premium mass sector.
Facing crunch time as Nagasaki Prefecture nears its final selection of an IR operator partner, Oshidori International Development is making a big push through CSR policies to distinguish itself from its remaining rivals. Just before the Golden Week holiday in Japan, Oshidori announced that it will donate US$92,500 through the Kyushu Oshidori Children's Foundation to seven child welfare institutions in Nagasaki as part of a Children's Day initiative.
Insights
---
AGB PODCAST With Jeffrey Williams
This week's AGB Podcast features Australian hospitality recruitment executive Jeffrey Williams, CEO of Barcats, who gives a deeper dive into Australia's hospitality staff shortage crisis.
With so much room for development in the Asian markets, Pragmatic Play isn't resting on its laurels. The increasing acceptance of igaming has seen a slow change in attitude towards regulation, with more and more markets on the cusp of delivering legislative roadmaps, which will truly propel the market to a period of hypergrowth – something Pragmatic Play intends to be at the forefront of.
Industry Updates
---
MEMBERSHIP | MAGAZINE | ASEAN | CAREERS