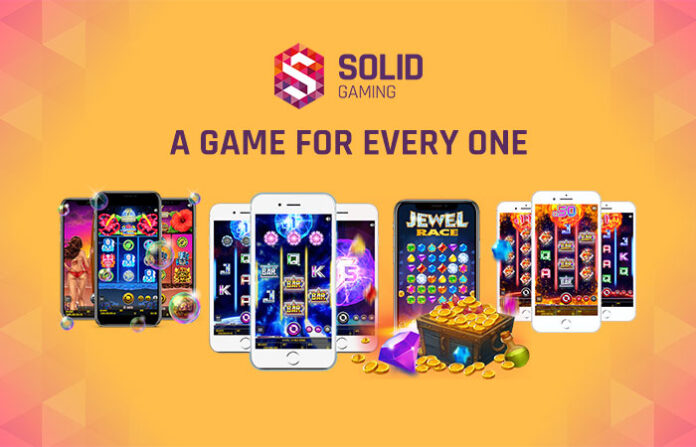 Solid Gaming is one of the bigger operators of online games in the Asian market, but their biggest strength is the market knowledge and connections they have made throughout the years.
Following the rise of online gaming came a highly competitive market involving developers that are betting to snatch the top spot of every gamers' attention. Solid Gaming entered the Asian market 2017 with its exclusive and high-performing RNG games and live dealer solutions for the online gambling industry. However, merely offering games is not enough in today's highly competitive market place.
Having produced games under its exclusive brand Golden Hero with diverse titles including top game Hawaiian Dream, Engeki Rising X50, Oiran Dream, Raigeki Rising X30, and Jewel Race, Solid Gaming has since amassed popularity and credibility in delivering innovative mobile gambling games. Bringing new experiences such as its Pachislos, a merger of the Japanese Pachinko games and popular slot games, it has ushered in the future of online gambling by raising the bar through inventive gameplay and knowledge of what works in different markets.
One of the unique offers resulting from Solid Gaming teaming up with Golden Hero is the Pachislos. This is just one example where market knowledge and the right partners is really becoming an advantage in the igaming jungle. Pachislos work extremely well on the attractive in Japan and a must for any operator wanting to enter the Japanese marketplace. "Pachinko parlors are immensely popular in Japan and Pachislos may be seen as a flirtation with those players", says Solid Gaming's CEO Thomas Nimstad.
Solid Gaming hosts a curated list of trusted providers involving virtual sports, skill-based games, and online gambling but what you really get is the knowledge. "Anybody can offer any game but with Solid you get more. We offer a fast, simple and low-risk integration of games but our team also has a wealth of knowledge that partners to Solid Gaming gain access to. That's our true strength."