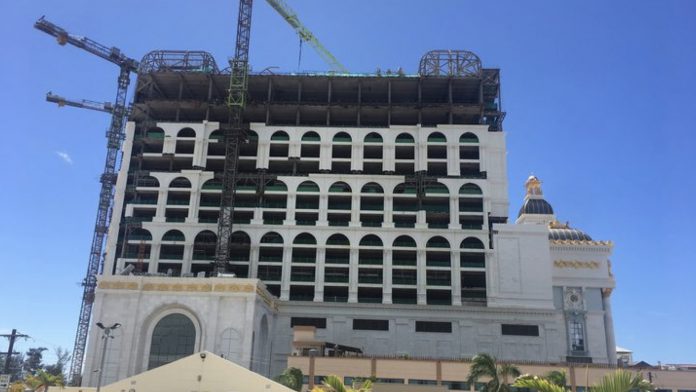 Imperial Pacific International has resubmitted its request for a five-year extension on its deadline to finish the construction of its Imperial Pacific Resort project in Garapan. 
Tao Xing, senior vice president and public affairs for IPI, told the Commonwealth Casino Commission that they are still waiting for a response from the Commonwealth Lottery Commission about the extension request, local media reports. 
Imperial Pacific casino license agreement had set Feburary 28, 2021 as the deadline for IPI to finish construction of the initial gaming facility. 
Xing said they had initially submitted the request for an extension to Gov Ralph DLG Torres in January but was told that the CLC has jurisdiction over IPI's request, leading IPI to resubmit the request on July 8. 
Despite a number of litigations against IPI, CCC counsel Michael Ernest said there is currently no enforcement action against IPI regarding its completion date.