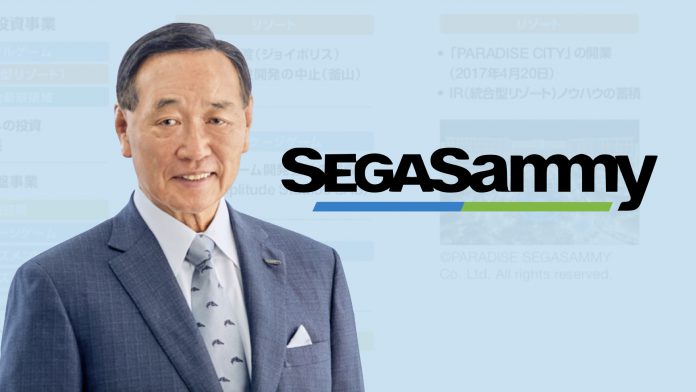 Sega Sammy Holdings has revealed that it is going to issue stock acquisition rights to the company's employees, and directors in an effort to boost morale.
In total, some 2.94 million shares of common stocks will be issued upon the exercise of the stock acquisition rights, with each right amounting to 100 stocks.
These will be divided into 3,510 rights for the 168 company employees, 620 rights for the 12 directors of the board of the company's subsidiaries, 1,115 rights for 25 executive officers and 24,190 rights for the 1,448 employees of the company's subsidiary.
The company notes the move will "set an aim to increase motivation and morale toward improving the overall performance of the Group and to promote management that is conscious of shareholders and stock prices".
The total stock rights amount to about 4.23 billion yen ($38 million), as of Monday.
Sega Sammy announced in June that it was teaming up with Genting Singapore and other Japanese firms to bid for an integrated resort in Yokohama, with the company planning to invest $1 billion on its participation.
Sega Sammy currently is involved in integrated resorts via a 45 percent stake in Paradise City, in South Korea's Incheon region, but saw lacklustre results from its resorts segment during the financial year ended March 31st, registering an $82 million loss.
This contributed to the near-91 percent yearly drop in the company's profits during the period, to just $11.6 million.
The group also operates the Phoenix Seagaia Resort in Miyazaki Prefecture, which does not have gaming offerings.
In its last results announcement, the company said it was predicting a near-1,000 percent increase in its profit from the resort segment, totalling $127.89 million for the fiscal year ending March 31st, 2022, "based on the assumption that demand will gradually recover throughout the fiscal year, despite the impact of Covid-19".
In January, the company announced that it had completed a group-wide voluntary redundancy program, with its workforce falling by 729 employees.