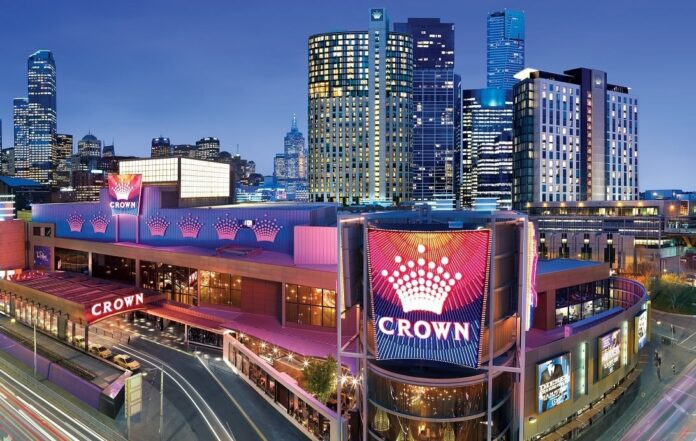 Crown Resorts Limited announced on Monday that it has "not identified any underpayments of casino tax" aside from the AU$61 million previously announced and paid on July 27th.
The embattled company made the announcement as it's set to deliver its closing remarks to the Victorian Royal Commission this week.
The commission is evaluating the company's suitability to hold a casino license for its Crown Melbourne property, after allegations of money laundering, misconduct and tax evasion.
In Monday's statement, the group noted that it would fully cooperate with the review by the Victorian Commission for Gambling and Liquor Regulation (VCGLR), set to occur after the royal commission delivers its final report.
Based upon the report, the VCGLR will "finalise its consideration of Crown's potential casino tax underpayments" to determine "the quantum of Crown's outstanding tax liability to the State."
This figure has previously been estimated at AU$480 million, largely due to the way Crown deducted spending on the Matchplay points gamers accrue and can then use as a form of currency in the casino.
Crown on Monday assured the latest review of potential casino tax payments included "a review of Matchplay."
This week's closing statements to the royal commission not only affect the company's Melbourne property, but could be instrumental for its Sydney and Perth casinos, both subject to other independent investigations.
Experts suggest that a complete overhaul of Crown's board will be necessary, including its current chair, Helen Coonan, as well as Crown Melbourne's Chief Executive, Xavier Walsh.
Despite the recommendation by the Victorian Royal Commission counsel that Crown be stripped of its casino license in the state, experts told AGB that such a revocation would be unlikely.
Noting that it was more likely that the commission would call for "more regulation, more oversight, more penalties (and) more framework," or a possible suspension of the license.
The ongoing investigation into Crown has resulted in numerous merger or takeover bids being withdrawn due to uncertainties over its ability to maintain its casino licenses.