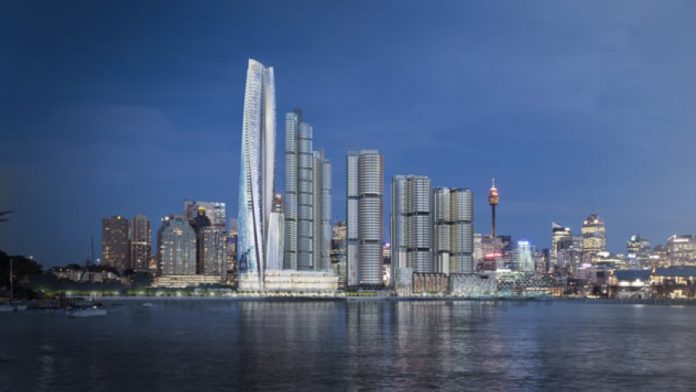 The ramp up of Crown Resorts' new A$2.2 billion ($1.6 billion) property in Sydney is likely to be slow and the return on investment lower than initially expected due to the loss of the China VIP market, Fitch Ratings says.
Under Crown's Sydney license conditions, the company can only generate revenue from VIP and premium players and cannot have slot machines, which are the main revenue drivers for Australia's resilient mass market.
Crown's Barangaroo property opened in December, 2020, though without a casino license after a regulatory inquiry found the company to be unsuitable due to serious lapses in corporate governance, including cases of money laundering. The company is still the subject of ongoing Royal Commission inquiries in Victoria and Western Australia.
Much of the problems stemmed from the company's handling of its VIP traffic from China and use of junket operators. Both Crown Resorts and its rival Star Entertainment have said they will no longer be using the agents. 
"Crown Sydney's licence covers mass premium gaming through higher minimum bets and membership will be open to Australian residents and international guests, which provides access to the domestic premium mass market," the ratings agency said in a report entitled "What Investors Need to Know: Australian Gaming. "However, this market is already serviced by The Star in Sydney and, while the new offering may attract players and increase the market size in Sydney, we do not believe any potential step-up will be enough to see both casinos operate without some cannibalisation of revenue."
Fitch said it expects the heightened competition between the two companies to lead to greater spending on marketing and promotions to drive volume and this will have a drag on profit at both operators.
Star has proposed a merger with Crown, which has not yet given an official response to the offer. 
Fitch said that despite the worsening economics related to the project, Crown's balance sheet is strong enough to absorb the lower profitability without having an impact on its investment-grade rating. 
Australia's borders are not expected to reopen to international travel until mid-2022 and even then Fitch said it doesn't expect China VIP traffic to return to pre-pandemic levels any time soon due to trade tensions between the two countries.
However, for the industry overall, the loss of the international VIP market won't have a major impact on revenue as the Australian mass market has traditionally made up a larger portion of the top line. VIP is also lower margin, meaning that even if there is a big drop in revenue, that won't necessarily have an equal impact on profitability. 
Fitch also notes that increasing regulatory scrutiny is likely to be a major driver in reshaping the industry in Australia and will lead to higher compliance costs.