Esports is proving a growing movement, as promotion, streaming, venues and betting options multiply. Speaking to AGB, ONE Esports and Samsung reps point out what Esports consumers are looking for, and specifically what's happening in the Asian market.
"Esports is a unifying force in the world," says Derek Wong, ONE Esports Senior Product Manager. ONE Esports and Samsung have partnered up to bank exactly on that growing community of Esports consumers, launching the ONE Esports mobile app (exclusively for Galaxy phones), targeting Southeast Asia: Indonesia, Malaysia, the Philippines, Singapore, Thailand and Vietnam.
Wong says that the app launch wasn't only to "leverage the growth of Esports in Asia", but provide other options such as news, fan engagement tools, discounts, merchandise discounts and exclusive interviews.
Sports betting and tech providers have been banking on this type of content diversity to drive further interest into all realms of sports, and sports betting – something evaluated at a $20 billion handle by 2028, according to experts.
Focusing on the Asian audience
A key element of attracting the Southeast Asian Esports market is the attention to detail regarding the consumers.
"We produce and distribute content in localized languages that cater to the diverse cultures in Southeast Asia, namely Bahasa Indonesia, Tagalog, Thai and Vietnamese," notes Derek Wong.
But different titles have proven to have more success in certain regions. While certain titles stand out per country, Wong affirms that "the community is diverse and dynamic enough for several games to be successful in the region.
"We are confident that Arena of Valor, Call of Duty: Warzone, Dota 2, League of Legends, Mobile Legends: Bang Bang, Pokémon UNITE, PUBG, and Valorant, can win in every market," he notes.
Southeast Asia's need for Esports
"We see consistent growth and engagement across each market in Southeast Asia," notes Wong, pointing out that mitigating factors are: "the occurrence of major competitions, the performance of the leading Esports teams at the time, and the popularity of streamers and influencers who focus on certain game titles".
And each game varies highly, with odds that can shift drastically within seconds – particularly important when it comes to the primary form of betting on Esports: live betting.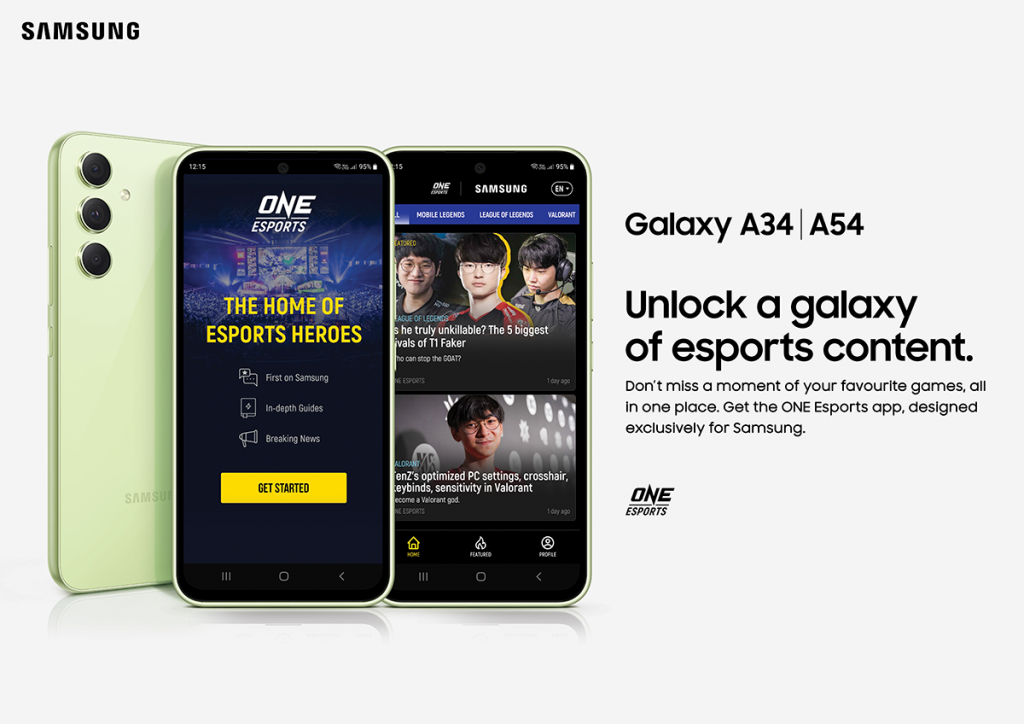 Speaking of the app collaboration, Charles Hsieh, Head of Consumer Experience & Partnership, Samsung Elec. Southeast Asia & Oceania, noted that "we recently conducted a study on gamers in Southeast Asia and Oceania, which revealed that 7/10 online consumers in the region are gamers. Half of these users play or watch gaming and Esports content multiple times weekly – this is a sizable community constantly looking for new and engaging content."
"Each market has a different audience composition, content preferences and overall scale," notes Wong.
"We hope that the app not only drives community engagement but contributes to the growth of the general gaming and Esports community across Southeast Asia," finalizes Hsieh.
The ONE Esports mobile app is not a gambling application.