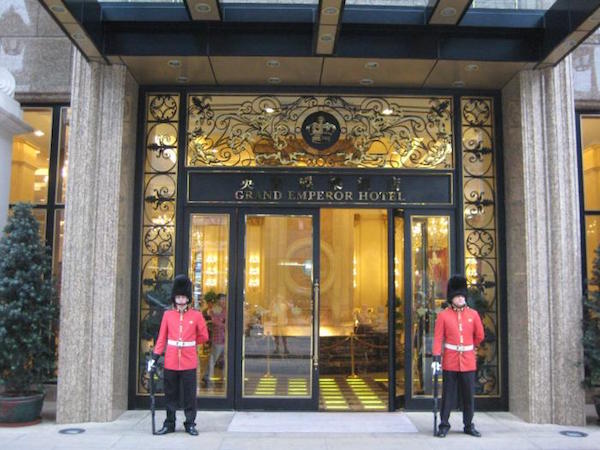 Emperor Entertainment Hotel says it expects a travel bubble to be launched soon between Macau and Hong Kong and plans a comprehensive marketing strategy to take advantage of its position in both cities.
Emperor owns the Grand Emperor Hotel and the Inn Hotel in Macau, as well as several hotels and serviced apartments in Hong Kong.
In its annual results announcement, the company said it was thus well placed to take advantage of closer integration in the Greater Bay Area, especially as travellers tend to include both destinations in their itineraries. 
Macau and Hong Kong have begun talks on reopening to quarantine-free travel, but authorities have said the latter must have at least 28 days without an untraceable local Covid case for the borders to reopen. Even then, the resumption of travel is expected to be tightly controlled and therefore won't initially provide a major boost to Macau's gross gambling revenue. 
Still, analysts estimate Hong Kong accounts for about 15 to 20 percent of Macau's GGR, so opening the borders will be a major step forward.
"With the group's strengthened footprint in Hong Kong and Macau, it is well prepared for the tourism rebound and recovery of consumption and entertainment sentiment, and is confident regarding the long-term development of the group," it said.
Notwithstanding its long-term optimism, Emperor swung to a loss for the year ending March 2021 of HK$177.6 million, compared with a profit of $263.9 million a year earlier. 
Revenue plunged to $301.85 million from $1.14 billion the previous year. 
The group operates its casino under a license from SJM Holdings. It had 67 mass market tables, 10 VIP and 180 slots.
Mass market gaming revenue slumped to $138 million from $628 million, while the group's self-managed VIP room took in $2.4 billion in rolling volume, down from $10.2 billion.