Hengqin is only 200 meters away from the world's biggest gaming hub Macau and was established in 2009 to help Macau diversify its economy by developing other industries. Now the area is stepping up its efforts for synergy with its neighbors, as luxury hotel brands move in and MICE facilities ramp up.
The COVID-caused pause didn't stop the pace of Hengqin from moving forward, as now the island totaling 106 square kilometers – three times Macau's size, is more than ready to develop MICE (Meetings, Incentives, Conventions and Exhibitions) cooperation with its gaming neighbor Macau.
AGB visited Hengqing on Saturday with the British Chamber of Commerce in Macao to understand more about the zone.
After more than ten years of effort on infrastructure, Hengqin's urban appearance turned from a rural nature view to a modern city with concentrated skyscrapers outlining its coast. Henqgin now has about 10,000 hotel rooms in its inventory, with the potential to reach 100,000 hotel rooms in ten years. By comparison, Macau had a total of nearly 39,000 hotel rooms in its inventory at the end of the first quarter.
According to AGB's checks, many international luxury hotel brands are already in or planning to enter, with groups such as the Hyatt Regency Hotel and Hilton Garden Inn already operating in the city for many years. Some self-branded hotels, such as Serensia Woods Hotel, Chimelong-branded Penguin Hotel, Circus Hotel, and Hengqin Bay Hotel are also operating in the area.
Artyzen Hotel brand, under gaming mogul Pansy Ho's Shun Tak Group's new Habitat Hengqin Zhuhai is scheduled to open this year, as the hotel is located next to the Hengqin border with 230 rooms.
Banyan Tree Holdings Limited already plans to open its two brands in Hengqin, dedicated to wellness-oriented service hotels. One is Ruilian Wellness Hotel, scheduled to open in 2021 but delayed due to COVID. 
Master Plan to boost the tourism industry
China's Central Government released the Master Plan of the Development of the Guangdong-Macao Intensive Cooperation Zone in Hengqin in September 2021, which rules that the Macau government and Guangdong Province will jointly govern the Hengqin zone.
Although under a joint administration regime, Hengqin is still under mainland China's jurisdiction, which means gambling is prohibited. To better use existing resources, the Master Plan suggests the issuance of visas – or other travel permits – in accordance with the regulations to convention and exhibition working staff, professional exhibitors, and domestic and foreign visitors holding tickets for conventions and exhibitions for multiple border-crossing travel between Macau and Hengqin.
The mentioned convenience measure was proposed during COVID, as the MICE activities rapidly resumed in both Hengqin and Macau after travel restrictions were lifted. The push for an easy visa system continues to grow. Macau's Tourism Office has organized various promotional tours, inviting southeastern Asia countries and mainland China's tourism insiders to look at Macau's tourism facilities. All tour itineraries include a presentation of Macau-Hengqin joint travel, aiming to prolong visitors' stay and stimulate spending with the help of Hengqin.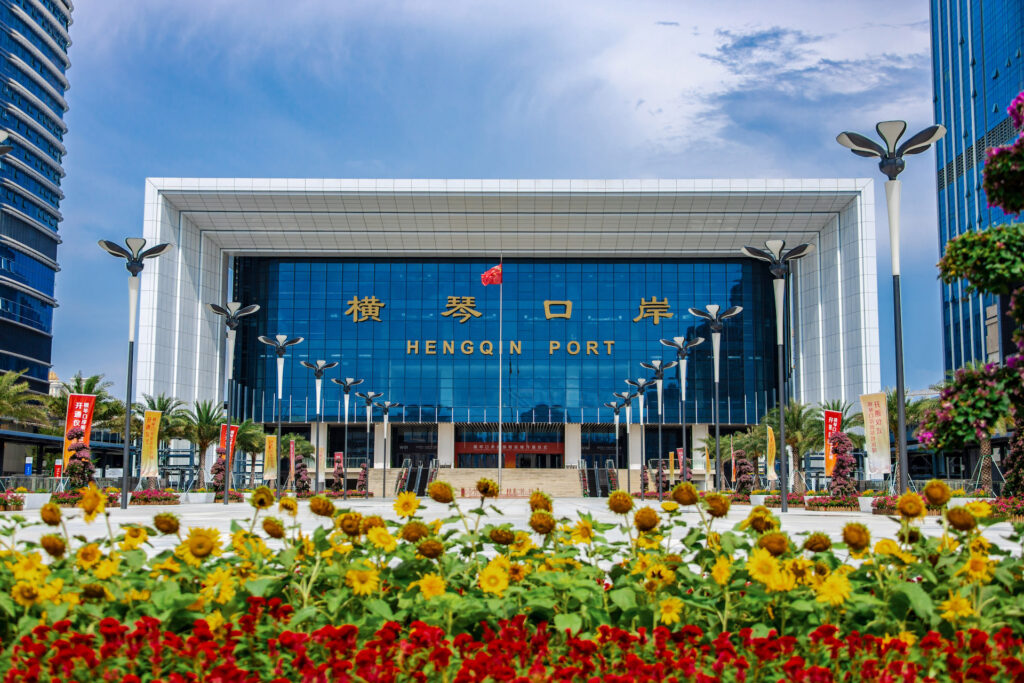 From September last year, eligible foreigners residing or working in Macau can apply for a visa to Hengqin. The new multiple-entry visa can be valid for up to five years. In this way, Macau and China governments are very clear about the future development, expecting more and more joint MICE and tourism activities to be held and synergy to be created between Macau and Hengqin.
Hengqin Port opened in August 2020 and is the first 24-hour border between Macau and mainland China. As the border is hundreds of meters away from Macau's famous Cotai Strip, which concentrates a majority of the city's integrated resorts. Hengqin border is becoming increasingly popular for cross-border travelers and daily workers.
In addition, the Hengqin border checkpoint uses a one-time joint inspection system that cuts customs clearance time to fewer than 60 seconds, with Macau-bound travelers to queue up and have their documents examined only once.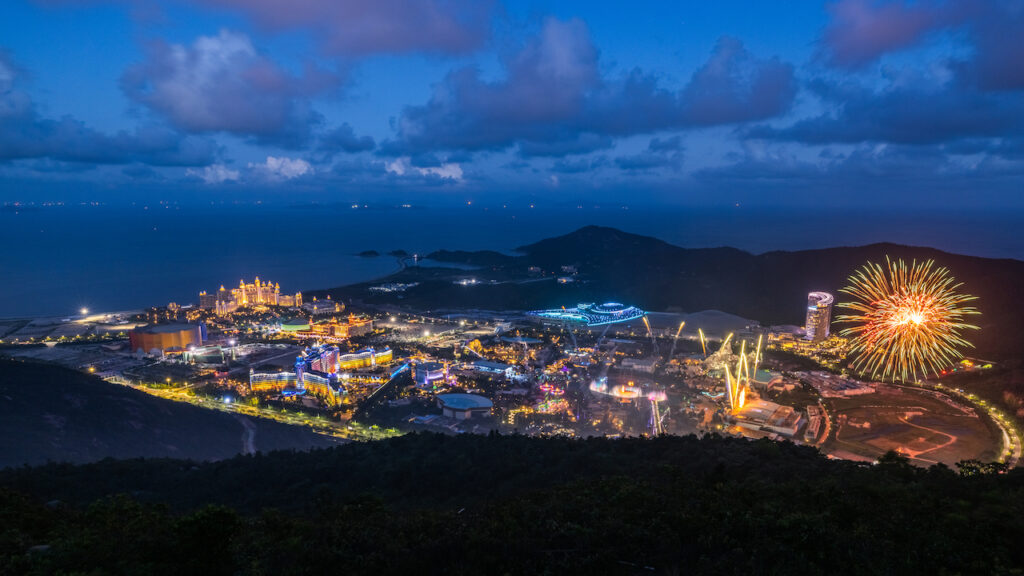 "Hidden giant" in Hengqin
The Chinese Central Government has sets a goal for Hengqin of creating a "high-standard international leisure tourism island that supports Macau's development as a world tourism and leisure center. Besides a small dimension of tourist attractions, such as a golf course, and green trails, Hengqin has the world's top 10-ranked theme park – Chimelong Ocean Kingdom.
In 2019, prior to the start of the COVID-19 pandemic, Chimelong Ocean Kingdom welcomed 11.7 million visitors, laying the groundwork to reach its long-term goal of 50 million annual visitors. By comparison, Macau welcomed a record 39.4 million visitors in 2019.
In 2020, Chimelong welcomed 4.8 million domestic tourists, putting it 8th globally on the TEA/AECOM's top 10 Theme and Museum Index – above both Shanghai Disney Resort and Universal Studios Florida – despite the pandemic.
Hengqin received over 387,000 visitors during the 5-day Labor Day holiday period. According to the Chinese Online Travel Agency (OTA) Trip.com group, Hengqin Chimelong ranked fourth among the Top 10 popular travel spots in Guangdong during the Labor Day holiday.
Chimelong, the thematic camping park – Sumlodol, and two indoor-themed attractions under complex Novotwn (Lionsgate Entertainment World and the National Geographic Ultimate Explorer) received more than 287,000 visitors during the Labor Day Holiday.
Gaming operators' presence
Galaxy Entertainment Group (GEG) also owns 2.7 square kilometers of land to be developed in Hengqin.
According to a report from Chinese investment institution GF Securities, GEG plans to invest 10 billion yuan ($1.43 billion) to develop Maldivian-style low-density leisure resorts.
Galaxy's Hengqin site is six times larger than the Galaxy Macau project (including phases 1-4). When the Macau Galaxy project is fully developed, in total, 8,100 hotel rooms will be provided. Therefore, although the floor area ratio of the Hengqin project is low, it can still provide a large number of hotel rooms.
Sands China also set up a back office in Hengqin. According to AGB checks, Sands moved some non-gaming related departments to Hengqing's office in the famous skyscraper Hengqin International Financial Center (IFC) building.