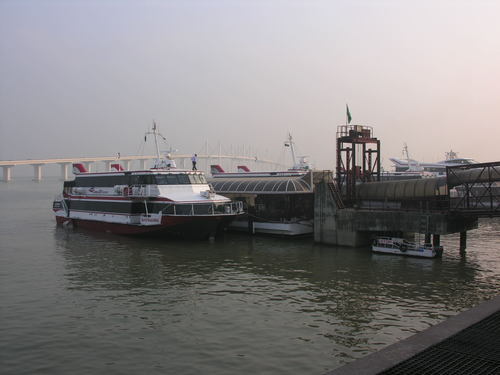 A travel bubble between Hong Kong and Macau may be established later this summer as the Covid situation in the former city is improving rapidly, according to Bernstein Research.
The Macau government has stipulated that Hong Kong must be free of locally transmitted Covid cases for two weeks before it will consider opening the borders. Given Hong Kong hasn't had a local case since June 8, that criteria is edging closer to being met.
"A travel bubble encompassing China/Hong Kong and Macau would be a key driver for growth," the firm said.
Hong Kong accounts for about 20 percent of Macau's gross gambling revenue. As well as city residents, visitors from Mainland China often package the two destinations into a single vacation.
Bernstein is estimating that gross gambling revenue will be down 72 percent in June from the same month in 2019 and 30 percent lower than last year as a Covid outbreak in neighbouring Guangdong, a key feeder market, has forced the reimposition of travel restrictions.
Still, it remains confident that the pace of recovery will begin to accelerate in the second half as restrictions are removed. Guangdong authorities have said they expect to be Covid-free by June 20, which should allow some of the additional testing requirements to visit Macau to be discontinued.
The ongoing limitations to movement and outbreak close to home has put focus on the lagging pace of vaccination in Macau, with residents being slow to come forward despite availability. Without herd immunity, the government has been clear that it will not reopen the borders.
The government's figures for its gaming tax take for the five months to May also reaffirm the ongoing drag on the local economy. At five months into the year, the government has only achieved 31.3 percent of its target in gaming revenue in its annual budget.
This indicates a significant acceleration will be necessary to meet those targets.
Gross gambling revenue was down 3 percent week-on-week in the second week of June and down 35 percent from May, which was also boosted by the Golden Week holiday.
According to Bernstein's channel checks, the average daily rate was MOP219 million. Month-to-date GGR is MOP3.1 billion ($388 million), with the average daily rate off 72 percent from 2019 levels.
VIP hold was low and volume down 35 percent, while mass is estimated to be 30 percent lower than May.