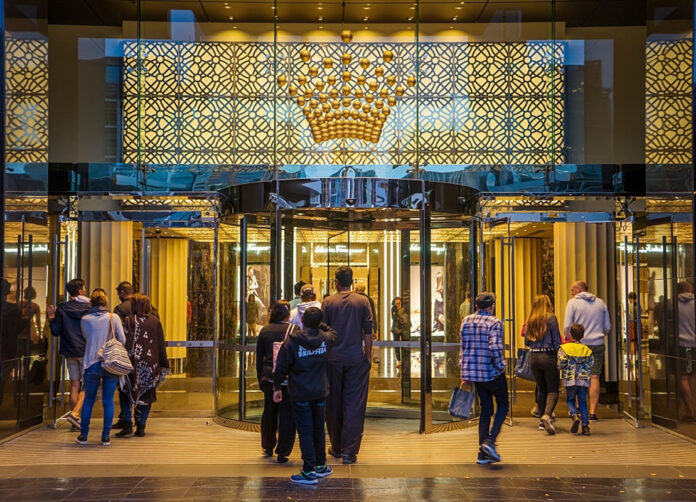 Australian gaming operator Crown Resorts is facing a fine of some AU$450 million ($300 million) over 546 breaches of anti-money laundering laws in the country linked to its operations with junkets, in particular former Macau-linked Suncity. If the fine is paid, it will be the largest-ever linked to a casino operator and the third-largest fine in the history of Australian finance.
The fine has been levelled by the nation's financial crimes watchdog, the Australian Transaction Reports and Analysis Center (AUSTRAC).
The Federal Court on Monday heard both AUSTRAC and Crown's side of the story, resulting in the fine – which is set to be paid out in installments: AU$125 million ($83.4 million) immediately, AU$125 within a year and the final installment of AU$200 million ($133.5 million) within two years.
While authorities noted that the deferment in the fine, which is interest-free, would result in an effective discount for Crown, the court has yet to rule on the exact distribution of the penalty, as the court case continues today.
Junkets
The fine harks back to Crown's junket-related activities, in particular at its  Crown Melbourne and Crown Perth facilities, with particular focus on Suncity, formerly Macau's largest junket operator, led by the now-imprisoned Alvin Chau.
The court is examining how money was funneled between Crown and Suncity between 2016 and 2020, via junket rooms in the group's Australia-based casinos and the junket's cash desks.
According to reports, as many as 58 complaints related to suspicious matters were filed during the 2017-2018 period, with three more police inquiries the latter year with Suncity's cash desk.
These include cash deposits for sums of between AU$700,000 ($467,000) and AU$1.5 million ($1 million) – carried in "paper bags, shoeboxes and briefcases," the financial crimes watchdog's lawyer told the court.
The method of delivery caused the judge to question Crown's diligence, with a chief justice asking "if there wasn't a deliberate intention to contravene the laws, the what was the reason?"
Court documents revealed that Suncity facilitated some 252 trips for players to Australia, which resulted in AU$22.2 billion ($14.82 billion) in gambling turnover at Crown's two properties between 2016 and 2020.
Suncity's former boss, Alvin Chau, has been sentenced to 18 years in prison in Macau, for crimes which aren't directly linked to the company.
Crown has admitted, as part of its settlement – announced on May 30th by AUSTRAC, to having breached laws. The group admitted to failures in risk assessment and proper evaluation of the transaction monitoring system it had in place.
This included a failure to rank high-output gamblers as being risky for money laundering or criminal activity.
AUSTRAC has highlighted 60 high-risk customers of Crown, including 43 junket operators – who together had a turnover of AU$69 billion ($46 billion).
Some 40 customers were reportedly identified by the two venues as being suspicious, with 38 of them involved in the transfer of sums totaling AU$450 million ($300.3 million).
Remorse and reparations
Crown's complete rehaul of management has not yet been deemed sufficient by the courts, as the company's operating license is still on the stand.
It has been found unsuitable to hold casino licenses in three states – Victoria, Western Australia and New South Wales after the two royal inquiries and another investigation.
The ongoing case will dictate exactly what outcome the accusations will have on its ongoing development, including its $2.2 billion new Bangaroo casino, which it currently operates under a conditional license.
In its previous accusations, AUSTRAC notes that "Crown has sought to respond to the failures identified in these proceedings by enhancing its approach to ML/TF risk management and investing in its financial crime compliance. We continue to work closely with Crown to ensure that their AML/CTF program and systems are compliant and fit for purpose into the future."