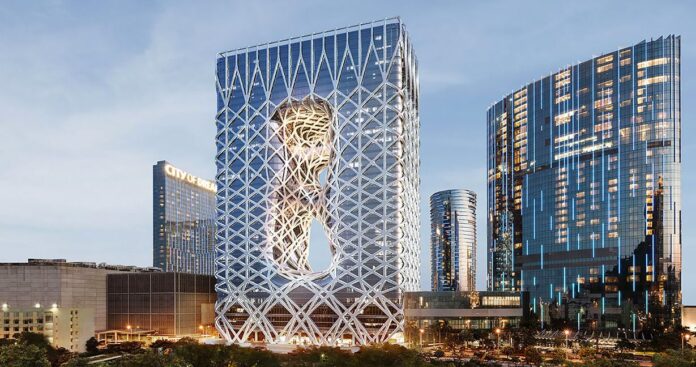 Melco Resorts & Entertainment Chairman and CEO Lawrence Ho said he doesn't expect any surprises in Macau's concession renewal process, despite the regulatory crackdown in China that has rattled investor nerves and sent Chinese stocks crashing on Tuesday.
Ho was speaking on the company's Q2 conference call in response to a question about the regulatory outlook.
The Hang Seng Tech Index plunged as much as 10 percent on the day in Hong Kong and the Chinese yuan sunk to its lowest since April, according to Bloomberg. There is widespread concern over Beijing's regulatory crackdowns, which have spread from the country's tech giants and are now targeting areas such as education, food delivery and the property sector with apparent disregard for the economic impact.
Ho pointed out that while regulation has always been far and away the biggest risk for casino industry, it accounts for 80 percent of Macau's tax revenue and is its largest employer.
"It's a big industry and it's critically important to Macau," he said. "It's different from those industries that are very new and are dealing with personal data."
"All the concessionaires will be working closely with the government and I do not expect any surprises," he added.
Like fellow gaming executives, such as Sands China's Wilfred Wong, Ho said he expects the Macau government to extend the current concessions for at least one and maybe two years to allow more time for the re-tendering process.
The current licenses are set to expire in June next year and the government, which has been focused on handling the Covid crisis, has announced that it will carry out a public consultation process on the legislation once is it published.
As a result, putting contracts to tender according to the June timeline "will be a bit tight," Ho said.
Executives on the call were upbeat about the prospects for Macau despite the recent outbreaks of Covid on the mainland, which has seen the reimposition of quarantine measures to some cities.
"We have not seen much impact from the recent outbreak," said Chief Operating Officer David Sisk. "Visitation has been getting better with each passing week and the school holidays coming into play will also have an impact. We are pretty happy."
Melco Resorts posted a sharp improvement in Q2 results compared with the prior year, boosted by mass and premium mass gamers. The figures were largely in line with expectations, according to Bernstein.
The company posted a 222 percent increase in operating revenues for the three months to end-June of $566.4 million, which was just slightly ahead of $0.52 billion in Q1.
Adjusted Property EBITDA was $79.1 million in the second quarter of 2021, compared with negative Adjusted Property EBITDA of US$156.3 million in the second quarter of 2020.
The net loss attributable to Melco Resorts & Entertainment Limited for the second quarter of 2021 was US$185.7 million, or US$0.39 per ADS, compared with net loss attributable to Melco Resorts & Entertainment Limited of US$368.1 million, or US$0.77 per ADS, in the second quarter of 2020.
Melco also unveiled that plans to reposition its VIP-focused Altira Macau property to concentrate on the higher margin mass and premium mass business. It said it didn't expect significant capital outlay from the project, which will help reduce the volatility in its results from the high rollers.
Ho noted Melco had seen strong pent up demand once its properties had reopened. Its City of Dreams Manila has been operating at 50 percent capacity since May. The recovery is being lead by the mass market and Melco has transferred tables to this sector to profit from demand.