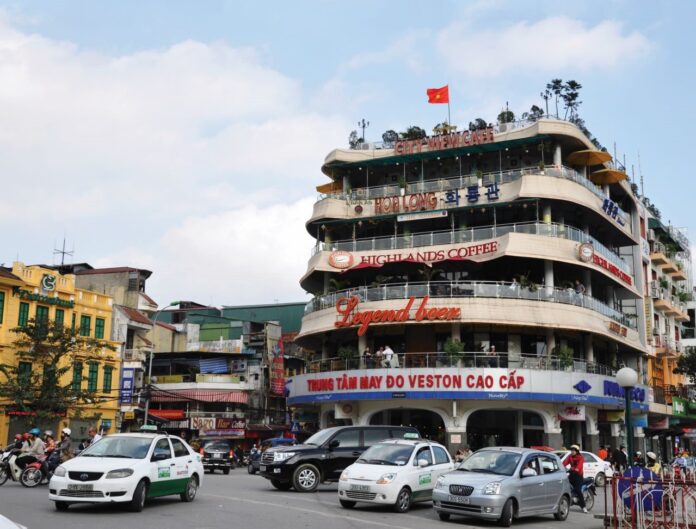 The potential for new regulation, coupled with favourable foreign investment trends, are creating a strong base for Vietnam's casino industry.
The country is tentatively beginning to reopen and learn to live with Covid after a mammoth push to vaccinate its 97 million-strong population over the past six months, which has seen it go from less than 3 percent coverage in July to more than 90 percent vaccinated at present.
As a result, it's opening up its economy and gradually looking to resume tourism, with flights permitted from nine countries as of mid-January, although not all have begun operations.
Even prior to the pandemic, Vietnam was benefiting from China/U.S. trade tensions, which has seen foreign investment switch out of the Mainland into cheaper Southeast Asian destinations, which aren't subject to U.S. tariffs.
According to law firm Dezan Shira & Associates, over the first 11 months of 2021, Vietnam received about $26.46 billion in foreign direct investment, mainly from Singapore, South Korea and Japan. Key beneficiaries were the manufacturing and processing centres followed by electricity, real estate, wholesale and retail.
In a briefing, the firm said it believes that 2022 is an ideal time to invest in Vietnam.
"With a solid vision for the future, Vietnam has created a concrete foundation to bounce back stronger in 2022, with the amendment of a variety of important laws that help improve its business climate."
The government is targeting gross domestic product growth of 6-6.5 percent this year, despite potential challenges from Covid.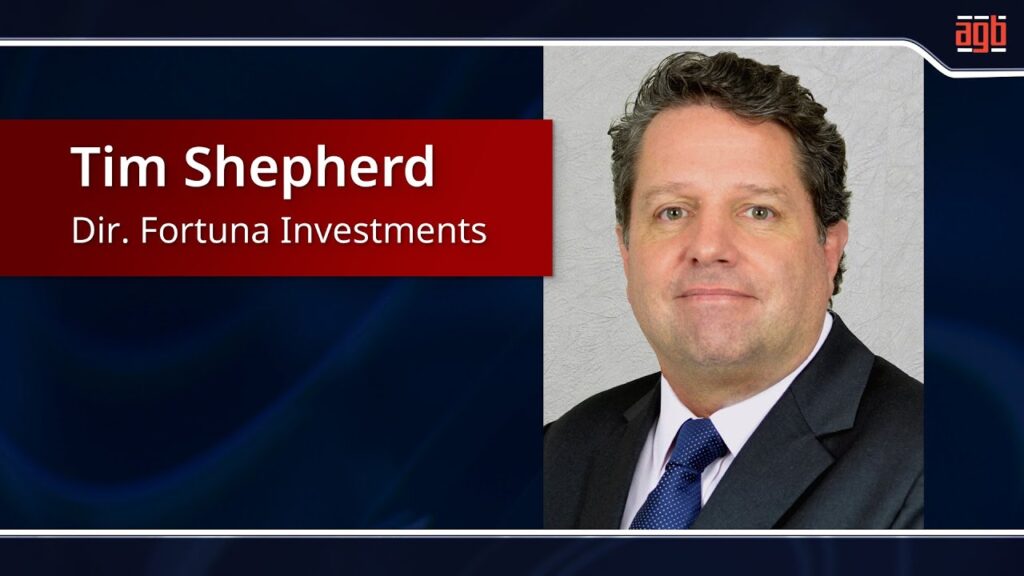 All of this bodes well for some sectors of Vietnam's gaming industry, even without the tourists, says Tim Shepherd, director of Fortuna Investments.
"As long as you are close to a big population and industry and manufacturing, the shift between places that foreign investors can get to at the moment is key and things are probably tipping towards Vietnam at present," he said. "We're seeing more Korean investment and more Malaysian investment and potentially American and that means foreigners coming in behind it and looking for something to do."
Vietnamese are only allowed to gamble in two integrated resorts as part of a pilot program. One is Corona Resort & Casino on Phu Quoc island in the south and the other is a yet-to-be-completed project in Van Dong in the far north.
However, while the IRs generally attract much of the attention, Vietnam also has numerous VIP clubs situated in five-star hotels in the major cities. These are foreigner-only and restricted to electronic table games.
Shepherd sees these clubs as being key beneficiaries of the increased level of foreign investment and the resulting expatriate workforce, as well as returning Vietnamese who hold foreign passports.
"We have invested in a hotel club in the north, which did very well until the pandemic, but that's been closed now for two years. That being said, we have a VIP club in Hanoi which is open and doing well, we're also looking at a VIP club in Ho Chi Minh City as we really like this sector," Shepherd said.
"There is a significant expatriate community in HCM and returning Vietnamese, so those clubs will tend to do better, but we are seeing significant investment in the north and that's dragging along with it those increased numbers of Koreans and Malaysians," he said.
Once international travel does resume, Vietnam's IRs are expected to do well. Tourism numbers to the country had been rising, hitting an all-time high of 18 million in 2019.
It was also a popular destination for the Mainland Chinese and was not thought to be high on Beijing's blacklist of jurisdictions targeting its nationals for gambling purposes.
"There's nothing really untoward [for the gaming industry]."
Vietnam also recently introduced new legislation covering its electronic gaming market, which according to Ben Lee, managing partner of IGamiX Management & Consulting may be a sign the country is moving towards a central regulator.
It's basically concreting rules and understandings that were already in place. Previously there may have been rules and regulations but they were never formalized in terms of being in the law."
"It's something they've been moving towards starting with the first gaming decree in 2017. They are slowly but surely working their way through the maze of provincial laws and certifications towards a centrally managed one."
Whilst there has been no official announcement that a federal gaming regulator will be put in place eventually, Lee says the decree is a sign that is the direction the government will be taking.
---
IHG agrees major Vietnam expansion
Intercontinental Hotel Group (IHG) is continuing its Vietnam expansion after forming a four-hotel, 2709-room portfolio deal with Vietnam real estate developer Sun Hospitality Group, across two upcoming integrated resorts. The multi-property agreement includes a 616-room Holiday Inn Resort Yoko Park Onsen in Quang Ninh Province, the first large-scale hot spring resort in Vietnam.
Three hotels will also be built as part of the ongoing development of Ba Na Hills in Danang, known as Crown Plaza Danang Ba Na Hills, an 843-room Holiday Inn Resort Ba Na Hills and a 648 room voco Danang Ba Na Hills. The agreement will make IHG one of the largest international hotel operators in Quang Ninh Province, an area that is home to Royal Ha Long Bay Casino and Sun Group's upcoming Van Don IR, which will allow locals to gamble through the country's domestic-gambler pilot program.
---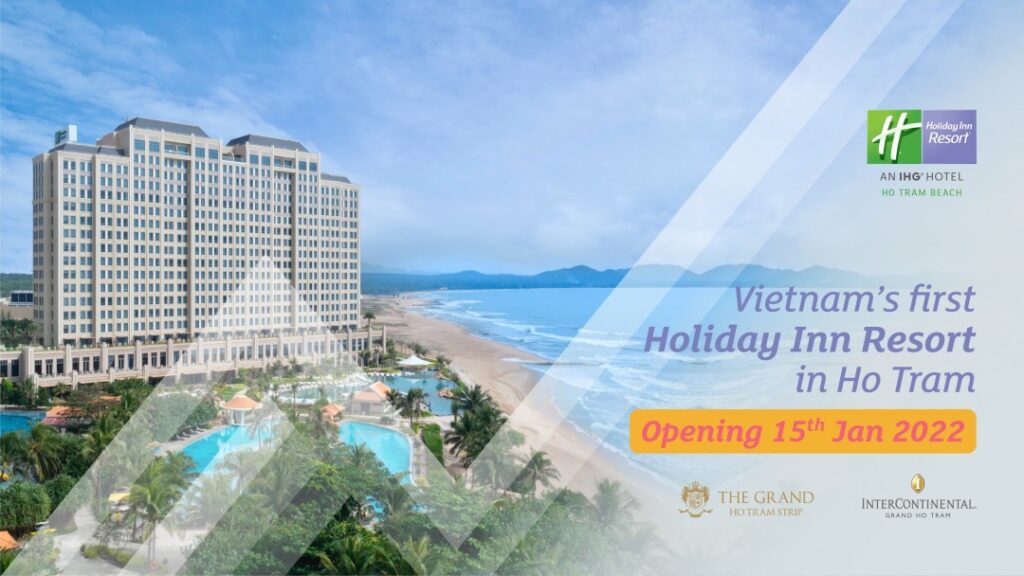 Holiday Inn debuts at Intercontinental Grand Ho Tram
The new Holiday Inn Resort tower at the Intercontinental Grand Ho Tram made its debut on January 15, 2022, according to an announcement on the integrated resorts' website. Located within the Grand Ho Tram Strip complex, the hotel will include 561 rooms and suites and features stunning sea views, a gourmet food court, restaurants, bars, and "expansive entertainment options. The Holiday Inn Resort is the brand's first entry in Vietnam.
Last year, the Grand Ho Tram underwent a rebrand following a franchise agreement with IHG Hotels and Resorts. The Holiday Inn was scheduled to open on July 1st but was pushed back as the Covid situation in Vietnam worsened.