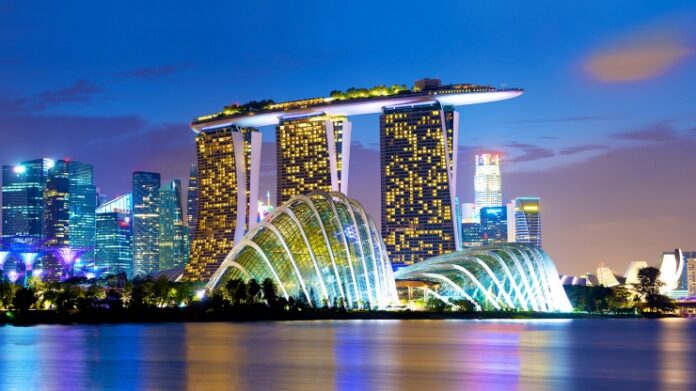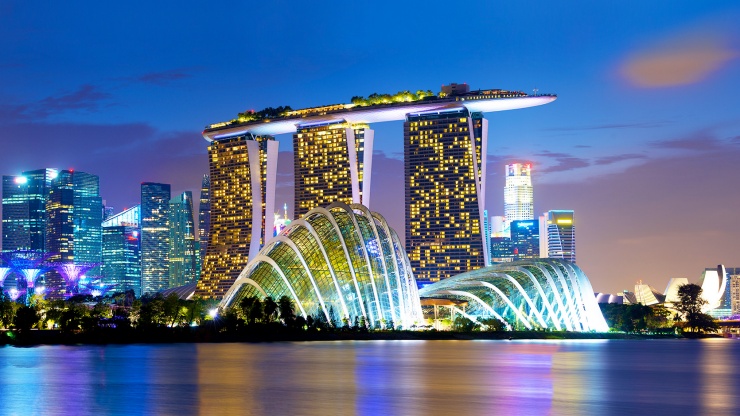 Shares in Las Vegas Sands fell more than three percent in trading on Thursday after analysts reduced their earnings forecasts for the year following weaker-than-consensus Q2 results.
The figures, which were released on Wednesday came in some 16 percent below consensus forecasts.
Despite the miss Deutsche Bank said quarter was largely uneventful. However, it has adjusted its estimates due to the continuing travel restrictions that are affecting its operations in Macau and Singapore.
For 2021, the firm now expects LVS' Macau properties to generate revenue of $3.86 billion, down from its prior forecast of $4.64 billion. It sees revenue from Marina Bay Sands at $1.53 billion, down from $1.97 prior. 
According to analysis from Simply Wall Street, the consensus estimate from 14 analysts covering the company has now dropped to $6.2 billion for the year, down from $6.9 billion prior to the latest set of results. It is now seen posting a loss per share of $0.48, compared with expectations for a modest profit of $0.16 a share. 
The shares dropped as much as 6 percent in early morning trading before stabilising towards the mid session.
Deutsche Bank said it understands that investors looking for a short-term gain may well be wary of the stock at present, but it retains its Buy recommendation with a $73 price target. 
"We believe investors broadly remain confident in the eventual return to normalcy in both Macau and Singapore, and as such, given the difficulty in identifying the timing of the pivot in sentiment we remain Buy rated."
That view is based on expectations for stronger top-line growth, with the company's management noting that they expected higher vaccination rates to help open up the market in the winter. The company's plans for new growth projects are also likely to become more visible and the overhang of concession renewal will be alleviated. 
The company itself still remains confident that its properties will return to 2019 levels when restrictions are eased, as clients who are visiting are showing similar spending trends to the pre-pandemic era. Retail tenant sales for Q2 were also higher than 2019 levels. 
Bernstein notes that the results were in line with its expectations and said the consensus view had not taken into account the June slowdown as a result of the outbreaks of Covid in Guangdong province neighbouring Macau.
It said the operator also managed to gain market share in Macau in Q2, from 23.6 percent in Q1 to 24.6 percent in the most recent quarter. 
In Singapore, Bernstein is not expecting any further improvement until international travel resumes. 
During the conference call between analysts and LVS executives, there were also uncertainties raised around the construction timetable for Marina Bay Sands' US$3.3 million expansion project.
Patrick Dumont, president, and chief operating officer said that the pandemic has certainly impacted the timing and ability to "get things done".
"A lot of the early parts of this project required us to work with certain government agencies to seek their approval and to work with them collaboratively to ensure that we fulfill the obligations and their desires, as well as part of this project. It's a very tight site.
It's eight acres. There's a lot of programming, a lot of density, a lot of things that have to be worked through, and a lot of things that have to be integrated into the current environment to make it right. And so we're starting to work through some of those things. But as a practical matter, the nature of the construction project of this complexity and size would always be challenging in a normal environment.
However, Dumont refrained from making a definitive statement on whether the previous deadline of 2025 was achievable or not. 
"A lot of it depends on the environment and how things go in terms of covid recovery over the next couple of months… Right now… we're cautiously optimistic."