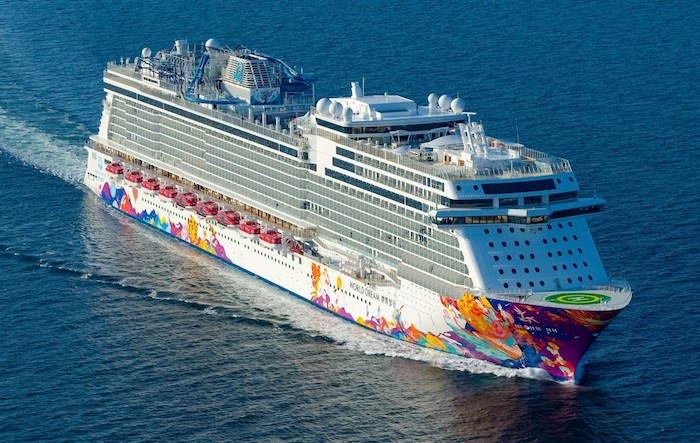 Genting Hong Kong said it is at risk of default on $2.77 billion in debt following the insolvency of its German shipbuilding unit and the company is in talks with creditors and partners about the options open to the group.
Earlier this month Genting said that the German state of Mecklenburg Vorpommern (State MV) had failed to provide $88 million in funding under a backstop facility, which formed part of a recapitalization program agreed last May with creditors. The state has imposed extra pre-conditions, which Genting is challenging in a German court, with a hearing set for January 11.
Genting said it has been seeking to access alternative sources of funds to meet its immediate liquidity needs and to complete the construction of cruise ship, Global 1. However, the German export credit insurance agency involved in the financing package has refused the required insurance coverage for the financing arrangements.
The German export credit agency, Euler Hermes, decided not to pay the credit insurance after conducting an independent review of the group's five-year outlook given the ongoing impact of the Covid crisis. Genting said it had already paid the insurance premium and the review was not a pre-condition for granting the insurance.
The German state has put forward alternative conditions for releasing the financing, which include an extra injection of EUR60 million from Genting's controlling shareholder, who will also need to guarantee the group's obligations up to EUR600 million. The German package would also require other creditors to be subordinate to the state.
While Genting carries on its legal fight with the German creditors, the knock-on affect has been that participating banks have refused to payout a $108 million payment due for reaching a milestone in the construction of the ship and a $30 million payout under a separate funding accord. In addition, they have also refused the return of $81 million of the company's own money held in a liquidity reserve account.
"Accordingly, and without any likely prospect of additional funding being available to MVWH, the directors of MVWH are mandatorily required under German law to file for insolvency," the company said, referring to the German unit.
This default will trigger cross defaults within the wider group affecting some $2.77 billion in debt.
The company said the failure by its lenders to provide the backstop facilities mean that there is no guarantee the group will be able to meet payments when they become due, adding it considers it has exhausted all reasonable efforts to negotiate with its counterparties.
The news comes as Omicron is creating further headwinds for the cruise industry, with Genting forced to cancel all of its "cruise to nowhere" sailings out of Hong Kong until January 21st at the earliest.