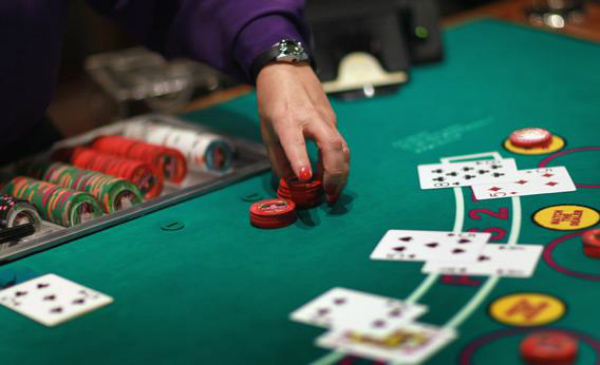 Analysts at Fitch Ratings say that they are expecting Macau's gaming industry, based upon its gross gaming revenue (GGR), to recover to pre-pandemic levels by 2024.
This is a slower recovery than the agency expects to see for Las Vegas, which it estimates at recovering by 2023.
However, the group does note that the estimate for "full recovery to 2019 levels" in the jurisdictions could be "conservative given current trends".
However it also warns that there are ongoing concerns about the "potential for renewed pandemic restrictions amid slowing domestic vaccination penetration and uncertainty regarding viral variants".
The ratings agency estimates a full return for the United States' regional markets within 2022, which it notes have already "nearly fully recovered", as well as stating that "strong gaming demand in Las Vegas, particularly slots, is offsetting persistent weakness from the international and convention segment".
Macau's gross gaming revenue during the first six months of the year was up 45 percent year-on-year, but down 67 percent when compared to the same period of 2019.
Macau also recorded its worst GGR figure of 2021 in June, at just MOP6.35 billion ($820 million).
But in Nevada, gaming revenues in May reached $1.23 billion, a 25 percent increase when compared to the same month of 2019.
Fitch analysts made the recovery predictions as part of a note on MGM Resorts, and its subsidiary MGM China, coming in the wake of the recent announcement of a $2.32 billion acquisition by MGM of the remaining stake in CityCenter, Las Vegas.
A deal which will then result in the sale of the CityCenter funds to The Blackstone Group for $3.89 billion, under which MGM will then lease back its Aria Resort and Casino and Vdara Hotel and Spa, located in the complex.
In the note, Fitch affirmed its rating of both MGM Resorts and MGM China at BB-, with a Negative Rating Outlook.
This also reflects the "risks and uncertainty the global gaming industry is facing from the coronavirus pandemic, particularly jurisdictions that rely on international visitation".
The agency notes it could revise MGM's  outlook to Stable "when the gaming industry's recovery trajectory has a greater degree of confidence", in particular if there is a "continuation of positive trends through the fourth-quarter 2021".