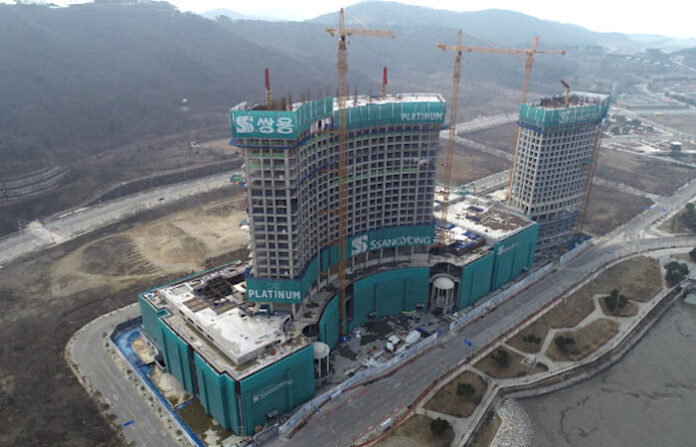 There is still no clear path forward for the South Korean IR development, formerly known as the Caesars Korea Resort Complex, to resume construction, with the new owners not expecting an opening any earlier than 2025. 
Caesars Korea, now known as Midan City Resort Complex, was originally a joint venture project formed through the partnership of Caesars Entertainment Corporation and a leading Asian real estate developer and owner of luxury hotels and resorts. 
The project, which was originally expected to open in 2021, would have been Caesar's first branded integrated resort in Asia, complete with a luxury hotel offering 720 rooms, suites and villas, a conference centre, foreigners-only casino, multiple live entertainment venues, F&B establishments, spa, fitness center and indoor-outdoor pool. 
However, construction of the casino complex, which began in October 2017, was stalled in February last year due to financing difficulties, leading to unpaid construction costs.
Earlier this year, Caesars announced it had completely withdrawn from the project.
"Korea has gone, we sold it for some barbecue pork. We sold it back to our partners and have no more commitment. We're out," said Caesars Entertainment CEO Tom Reeg in an investors call in February. 
According to local Korean media, that left Guangzhou real estate development company R&F Properties as the sole shareholder of the resort, who has been given the task of finishing the resort by March 2022.
However, given the current state of construction of the 27-floor resort (which is only 25 percent complete), it is expected the resort's construction will only be completed in 2025, provided R&F Properties can find a partner that can manage the casino operation side of the business. 
An official from R&F Properties said, "The resumption of the construction of the casino complex has not been carried out yet, and there is no set schedule for the future." "There is nothing to disclose about the procurement of construction costs and the search for new partners."