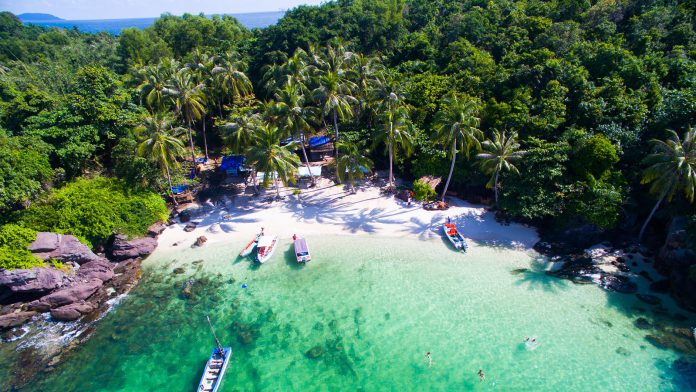 Authorities in Southern Vietnam have proposed a list of 15 five-star hotels and other tourist attractions on the island of Phu Quoc that will be able to accommodate foreigners under a travel reopening plan.
The government is expected to choose seven hotels for fully vaccinated travellers in the first phase of reopening, from November 20 to March 20 next year, local media reports.
Under the second phase, which lasts up until June, a further eight destinations will be added.
Among the tourist attractions that will be able to entertain visitors are the Vinpearl Casino, the report said. Vinpearl's casino refers to the Corona Resort & Casino, which is the only one in Vietnam where locals are able to gamble.
Visitors will have to provide a vaccination certificate, with the second jab being at least 14 days before travel. Those under 18 need a negative Covid test.
As it begins to open up, Vietnam has said it will allow travellers from Europe, the U.S., Northeast Asia, Australia and the Middle East to stay at named resorts and designated tourism spots.
Hoiana, in central Vietnam, will also be allowed to welcome travellers under the vaccine passport program.
The VNExpress report named the hotels on Phu Quoc as: Vinpearl Discovery Costalland Phu Quoc, Vinpearl Discovery Greenhill Phu Quoc, Vinpearl Resort Spa Phu Quoc, Vinholidays Fiesta Phu Quoc, Premier Residences Phu Quoc Emerald Bay, Movenpick Resort Waverly Phu Quoc, and Movenpick Villa and Residences Phu Quoc.