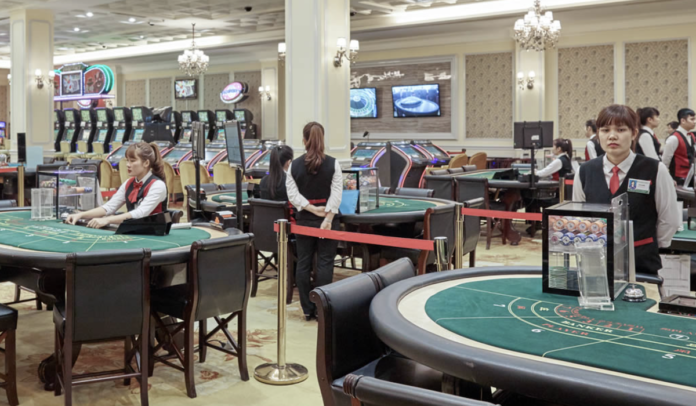 Royal International Corporation, owner of the largest casino in Quang Ninh has reportedly earmarked a profit of $500,000 this year, despite having recorded two years of losses previously. 
According to documents submitted to the annual general meeting of shareholders, the company is expecting to double revenues to $10.3 million, with $5.8 million to come from its gaming operations, while the rest will come from its hotel and villas. 
The company said its Royal Ha Long casino will continue to target foreigners working in Vietnam who have been unable to return to their home country due to the pandemic, and aims to also cut costs and adopt a flexible pricing strategy to attract Vietnamese customers once the pandemic passses. 
During the first quarter of the year, RIC recorded revenue of $1.2 million, whilst recording a loss of $1.1 million. 
Last year, the company posted a $4.3 million loss, citing increased competition from casinos in neighboring countries such as Cambodia, Philippines and Myanmar. 
The Royal Ha Long is not permitted to offer gaming to local Vietnamese citizens, unlike the Corona Resort and Casino in Phu Quoc and Van Don in Quang Ninh which is allowed to offer gaming to locals under a three-year pilot program. 
The government however, has not signalled any intention to expand this pilot program to other local casinos. 
"The government's main concern would be not to expose the local population to potential social risks from gambling and so I do not think there will be a significant shift in government policy in the near term," said Saponti Baroowa, associate director of business intelligence at Dezan Shira & Associates in Ho Chi Minh City in an interview with AGB earlier in the year.
"There are these pilot programs, but that gives us the view that it's something the government is experimenting with, but I think it's highly unlikely to be opened up to domestic big spenders any time soon."
Earlier this year, the company's stock prices were seen making strange moves. In late January, its stock price doubled even though the stock index itself was on a downward path, two months later its stock prices saw an equally dramatic fall.