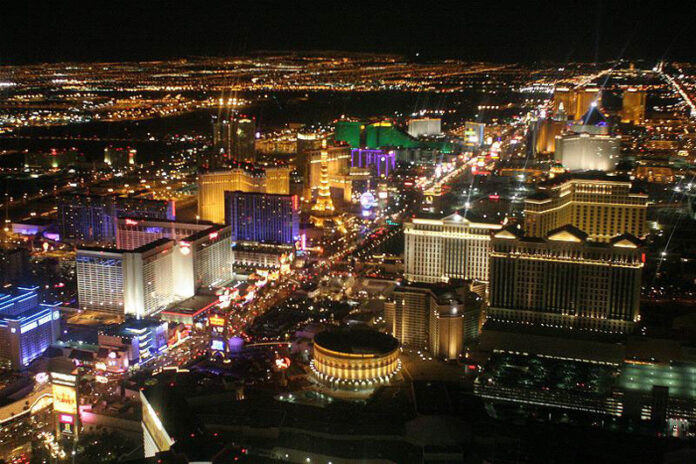 A lower proportion of visitors gambled in Las Vegas during 2021, though each gambler spent more time and money on the activity on average, according to insights from the Las Vegas Convention and Visitors Authority 2021 Visitor Profile Survey.
The Las Vegas Visitor Profile Study is reported annually, to provide an ongoing assessment of the Las Vegas visitor and trends in visitor behavior over time, based on ongoing intercept surveys of travelers to Las Vegas.
"In 2021 Las Vegas had to deal with the continued effects of the COVID-19 pandemic. This led to changes in both the behavior and composition of the Las Vegas visitor. Specifically, 2021 visitors were younger and more ethnically diverse, were more likely to be visiting from the Western United States and to be traveling with children."
"Visitors were less likely to attend shows and entertainment or to be visiting for a convention than in past years, but were more likely to visit Downtown, to go to Las Vegas attractions for which they had to pay, and to go to bars and lounges. Four in five 2021 visitors had visited Las Vegas before."
In the section covering gaming behavior and budgets – the survey found that 76 percent of visitors said they gambled while in Las Vegas, down from 81 percent in pre-pandemic 2019.
Among those who gambled whilst in Las Vegas, 53 percent gambled two hours or less, whilst around 26 percent gambled around three to four hours, and another 21 percent gambled for five or more hours on average – both of the latter figures up from the 2016-2019 period.
The number of casinos that a visitor gambled at also increased to 3.2 casinos, up from 2.0 in 2016 and 1.9 in 2018.
Finally, among those who gambled, the average gambling budget was $717.51, up from $591.06 from a year prior.
The average age of visitors to Las Vegas also decreased slightly from 46.2 years of age to 43.2 years of age.