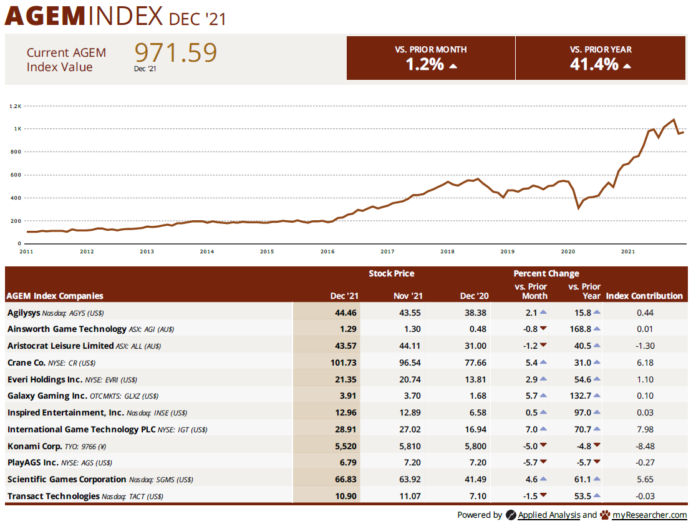 International Game Technology (IGT) and Scientific Games (SG) were the biggest contributors to a 1.2 percent monthly increase in the December AGEM Index of gaming manufacturers.
The index improved by 11.39 points to 971.59, which was up 41.4 percent from a year earlier. Eight of the 12 component companies posted gains.
The top contributor was IGT, whose 7 percent share price gain in the month led to a 7.98 point gain in the index. SG contributed 5.65 points to the gain, thanks to its 4.6 percent stock rise.
The largest decliner was Konami Corp, whose stock fell 5 percent in the month, knocking 8.48 points off the AGEM Index.
Despite the gains in the index, the gaming suppliers lagged two of the broader market indices. The Dow Jones Industrial Average rose 5.4 percent in December, while the S&P 500 was up 4.4 percent. The NASDAQ was up just 0.8 percent.