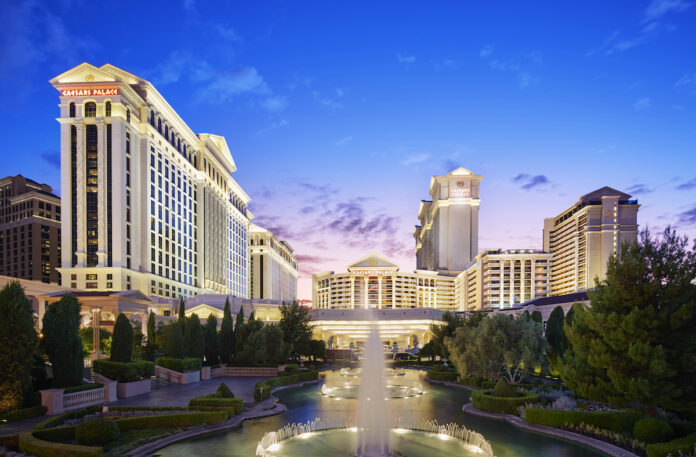 U.S. casino operator Caesars Entertainment was able to return to profitability in the second quarter of 2021, led by a significant improvement in its Las Vegas segment and strength in its regional markets.
Caesars Entertainment generated revenues of $2.5 billion in the quarter, compared to $127 million in 20Q2. Same-store adjusted EBITDA reached $1 billion, compared to negative $131 million last year.
During a conference call, Tom Reeg, chief executive officer of Caesars Entertainment noted that weekend occupancy was 99 percent and weekday occupancy was 85 percent in Las Vegas, despite operating with capacity and social distancing restrictions for the first two months of the quarter.
Reeg was also optimistic about groups and convention revenue returning to Las Vegas in the second half of the year and beyond, though he noted to Deutsche Bank analyst Carlos Santarelli that Caesars was able to achieve a commendable occupancy rate despite virtually no group or convention business in the second quarter.
Its regional markets also performed exceptionally well, with EBITDA growth at 56 percent compared to 19Q2. On a same-store sales basis, the regional segment recorded the highest EBITDA and EBITDA margins in the history of the company.
Caesars also announced the launch of its digital segment, which recorded revenues of $117 million in the quarter.
When asked about Nevada's recent mask mandate and whether that may affect Caesar's international or group visitors, Reeg noted that the recent mandate and restrictions are "far less onerous" than what they had previously dealt with.
"We fully expect to be in the low to mid 90s in occupancy through this period of the Delta variant," he said.
For more information visit Caesars Investor Relations.