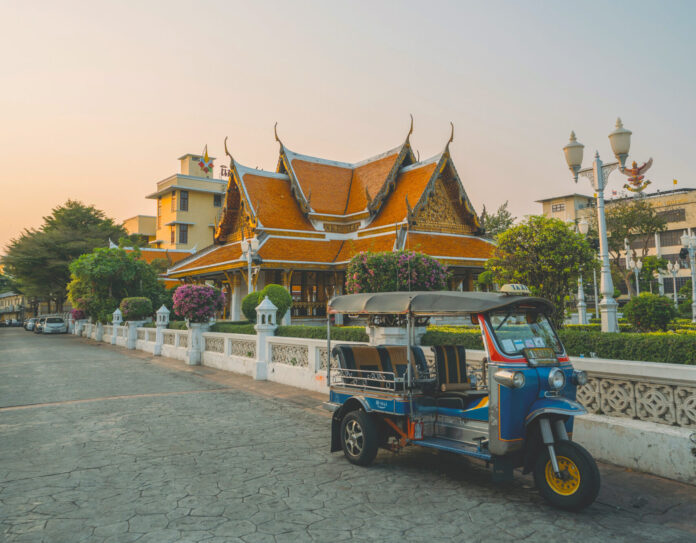 The Thai government plans a three-month study into the potential of establishing integrated resorts with a casino in the country to help to rebuild its battered tourism economy.
According to a report in the Bangkok Post, parliament has voted 310 to nine in favour of setting up an extraordinary committee to look into the proposal. The committee will have 60 members, with 15 representatives from the cabinet and 45 from other political parties. It is expected to take 90 days.
Thailand has floated the idea of legalising casinos in the past, however the proposal has never moved forward due to deep opposition from Thailand's religious leaders and other conservative sectors of society. However, the loss of tourism revenue due to Covid and the increasing competition from neighbouring jurisdictions that do offer casinos may force a change of heart.
Deputy Prime Minister Wissanu Krea-ngam was cited as saying by the newspaper that the proposal hasn't materialized in the past as it's a delicate issue that pits moral values against economic considerations. He said the committee will need to study these moral issues, as well as an appropriate legal framework to ensure the industry is properly regulated and taxed.
Mongkolkit Suksintharanon, an MP and leader of the Thai Civilized Party, will reportedly set up four sub-panels when the extraordinary committee convenes. The panels will study the operating and regulatory models in other countries.
Thailand's economy is one of the most tourism dependent in Asia, ranking eighth in total tourism arrivals in 2019, with a record high of 40 million visitors. Although the government has been seeking to promote domestic tourism to keep the industry afloat, domestic travellers are estimated to spend about $152 a head compared with $1,543 for international travellers, according to a McKinsey report.
At present, gambling is strictly forbidden in Thailand, apart from the state lotteries and on horses through the Bangkok Turf Club. However, illegal gambling is rampant. Sungsidh Piriyarangsan, dean of Rangsit University's College of Social Innovation, released research in 2016 that put the turnover from illegal casinos at between $17.78 billion and $22.78 billion a year. He estimated that legal casinos could generate about $2.78 billion in tax revenue.
Prime Minister General Prayut Chan-o-cha said in January that he was willing to look at the pros and cons, even though he is personally opposed to the idea. 
Thailand has long been viewed as one of the most promising destinations in Asia when it comes to the potential for integrated resorts given its strong tourism market and infrastructure.
Las Vegas Sands has made several attempts to enter the market. In 2015, LVS Chairman Sheldon Adelson and Marina Bay Sands President and CEO George Tanasijevich, held talks on a proposed resort in Bangkok.
The group offered to spend up to $6.0 billion on a 450 room entertainment and casino complex to be built on land owned by the Finance Ministry and the State Railways Authority of Thailand.
It wasn't the first attempt at entering the market by the U.S. entertainment group, which held talks over the past decade with several government administrations dating back over 10 years with then Prime Minister, Thaksin Shinawatra.
This prior proposal under the Thaksin Government was for a casino in the seaside resort of Pattaya 150 kilometres from Bangkok at the Ambassador City Jomtien Resort. But this plan failed after Thaksin was deposed by the military in September 2006.