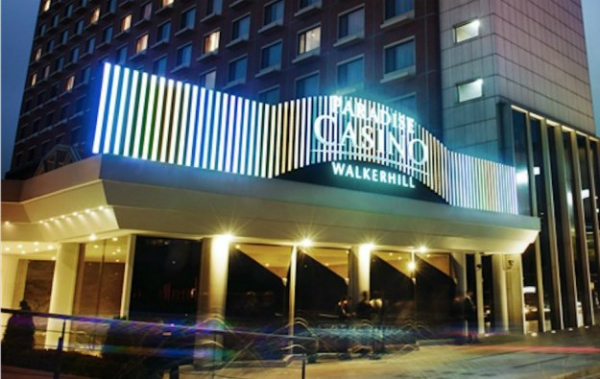 Like South Korea's other casino operators, Paradise Co.'s headline Q1 numbers made for grim reading, although there were positive indicators, such as a narrower loss due to cost cuts and strong hotel performance.
The country's two foreigner-only casino operators have been hobbled by the lack of international visitation to South Korea for the past year, while the only property to allow locals also saw a dismal Q1 performance due to a lengthy Covid-mandated closure.
Paradise said its Q1 casino sales plunged by 51.6 percent year-on-year to KRW37.86 billion ($35.59 million), which was also down 31.1 percent from the prior quarter.
However, its loss narrowed to KRW26.25 billion from KRW80.63 billion in the prior quarter after cost cutting. For the same period last year the loss was KRW5.59 billion. 
The company operates the Walkerhill casino in Seoul, the Paradise casinos in Busan and Jeju and the Paradise City integrated resort in Incheon in a joint venture with Japan's Sega Sammy.
The group has been marketing staycation packages to locals in the absence of foreign tourists.
Paradise Sega Sammy saw a 60.2 percent drop in casino sales for the quarter year-on-year, though its hotel sales were up 5.4 percent from a year ago. 
In a presentation, the company said that the hotel occupancy rate at the resort is recovering quickly after social distancing measures have been eased from mid-February.
Paradise is now readying to open some of its attractions that have been shut since July last year for the summer season. These include its CIMER spa, theme park, "Wonder Box" indoor family amusement park and nightclub, Club Chroma. 
For the quarter, the unit turned EBITDA positive to the tune of KRW6.9 billion due to cost cutting. 
Paradise Hotel Busan, which has been particularly proactive in marketing to locals, saw a 12.8 percent increase in Q1 hotel sales, while for the month of May the hotel occupancy levels are expected to exceed pre-Covid levels.