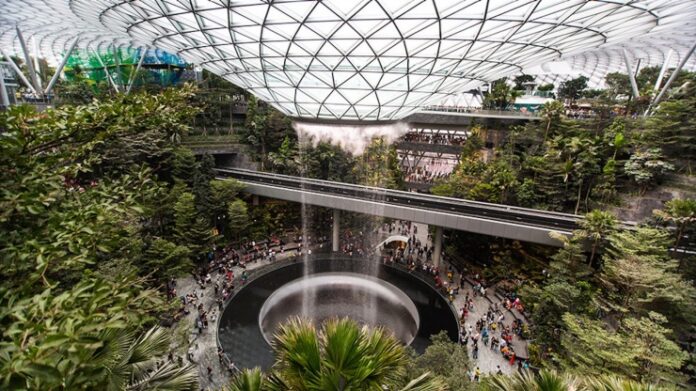 Shortages of staff at some of Singapore's luxury hotels, combined with still lagging air travel, is holding back growth at Marina Bay Sands, but also point to significant potential for upside when they recover, Las Vegas Sands executives said. 
Speaking on a conference call after 2Q22 earnings, CEO Rob Goldstein said that while the group's own hotel wasn't facing issues and was already running at high occupancies, this isn't the case in the wider Singapore market.
"Other high end luxury hotels have lots of sleeping rooms that we benefit from, as they come to shop, eat with us and gambling with us," he said. "We're not getting that lift and that could be very impactful down the road."
"We're very happy with the spend levels that we are seeing and with the occupancy that we are getting, but we're not getting those extra people who don't necessarily sleep in our hotel coming over to gamble et cetera."
Goldstein said that some of the hotels are still only running at 40 to 50 percent capacity in Singapore because they don't have adequate personnel.
These staffing issues are being seen across the industry in the Asia Pacific region as businesses ramp up after Covid. Many staff who were let go in the hospitality industry have found positions elsewhere and are not keen to return. This week analysts at Nomura slashed their earnings forecasts for Genting Malaysia by 52 percent for this year, citing in part the inability to fully open due to employment issues.
Marina Bay Sands reported better-than-expected earnings for 2Q22, with adjusted EBITDA at $319 million exceeding management expectations. 
Compared with pre-Covid levels, MBS had recovered to 80 percent of pre-Covid levels for gross gambling revenue on mass market tables, while mass table volumes were 95 percent of their 2019 levels. The slot handle was up 11 percent, while VIP volumes were 25 percent below their prior levels.
This was achieved despite passenger volumes through Singapore's Changi airport still only being at about 50 percent of their prior levels.
"I think the biggest thing we're seeing is the airlift is opening up," he said. "And that also remains to be the — remains to be the most challenging part of the Singapore recovery. Airlift is still a challenge. You were getting a lot of good business out of the region, especially of Indonesia, Malaysia, but I think there's a lot more opportunity as the airlift returns."