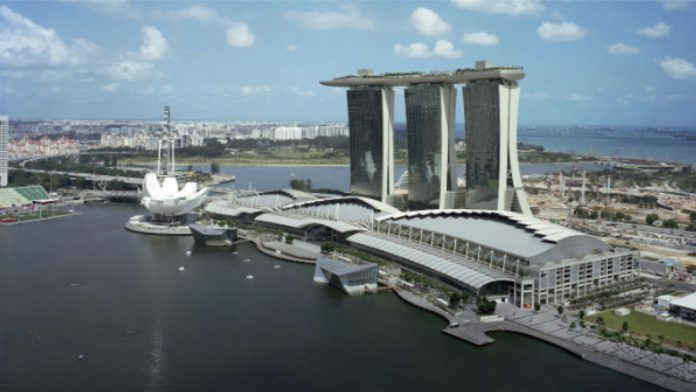 Singapore integrated resorts Marina Bay Sands and Resorts World Sentosa will require all casino patrons to be fully vaccinated, or to have had a negative test, prior to entry, as of Wednesday.
Marina Bay Sands, a unit of Las Vegas Sands, said the restriction will be expanded to include The Shoppes and Hotel from 20 October onwards. Guests can also enter if they have a certificate proving they have had the virus and recovered.
For both the casino and restaurants, the group size is restricted to two people.
"We will continue to fine-tune our COVID-19 processes in line with the latest measures, while maintaining a premium customer experience," it said on its website.
Vaccination rates among the resort's staff have reached more than 97 percent and it has also adjusted its testing regime, which means that guest-facing staff will have swab tests at a frequency ranging from three to seven days, MBS said.
Singapore has one of the highest vaccination rates in Asia, however, it has been fighting rising Covid cases due to the Delta variant. The nation has been gradually opening its borders to countries considered as low risk and plans to introduce a quarantine-free corridor with South Korea from Nov. 15.
According to media reports, there has been a surge in travel bookings since Singapore expanded the list of countries under its vaccinated travel lanes program. Those countries now include, Canada, the U.K., Spain, the Netherlands and the U.S. from Oct. 19th.